Kenyan rapper Jackson Makini AKA Prezzo loses BBA millions to Keegan
Kenyan rapper Jackson Makini AKA Prezzo loses BBA millions to Keegan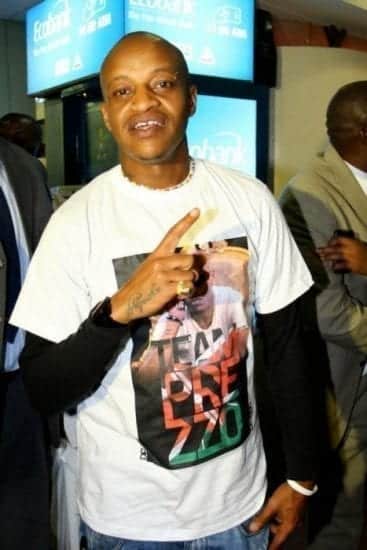 NAIROBI, Kenya, August 5 – Kenyan rapper Jackson Makini popularly known as Prezzo lost out to South Africa's Keegan in a nail-biting finale of the 7th season of reality TV contest Big Brother Africa on Sunday night.
Dressed in a tuxedo and bow tie, ready for whatever verdict came his way, Prezzo looked happy to make it as far as he did.
Prezzo was among six finalists who spent 91 days in the house in complete confinement and under the watchful eye of big brother and the rest of Africa.
However he did not leave empty handed; he was appointed an ambassador for the ONE campaign in the fight against hunger.
When called out on stage BBA host IK gave Prezzo the good news, adding that he would be flown to the US at the end of August for a Jay Z concert.
Prezzo beamed and could only say "thank you".
Keegan bagged the $300,000 grand prize (Sh25m) to the dismay of Kenyan fans, who have never come so close to winning the most popular reality TV show in the continent.
The finale will go down in history as the biggest show yet, with performances from Nigerian superstars DBanj and Naeto C and Ugandan Navio.
Source:capitalfm.co.ke 
Kenyan rapper Jackson Makini AKA Prezzo loses BBA millions to Keegan