Kenya's selfish MPs get Sh200,000 seats in Parliament
Kenya's selfish MPs get Sh200,000 seats in Parliament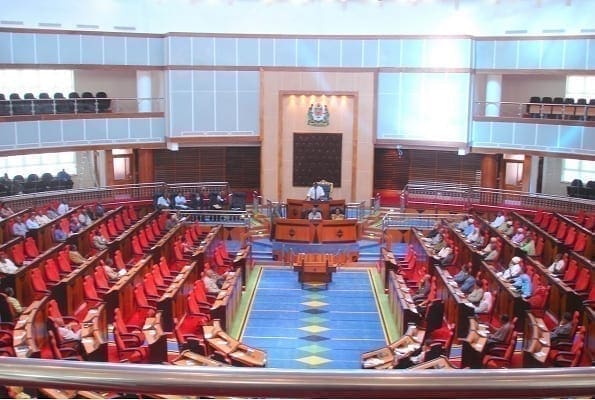 The seats were made by prisoners at a cost of Sh200,000 (2,385 dollars, 1,920 euros), which was actually a significant saving on what was originally proposed," said a parliamentary official, who would not give his name because he was not authorised to speak to the media.
The original budget allocated for the seats was twice the amount actually spent.
President Mwai Kibaki opened the 350-seat renovated parliament, calling it an "institution for governing as well as defending the rights of Kenyans, particularly the underprivileged."
Kenyan lawmakers are some of the best paid on the continent, with a tax-free monthly salary of some $13,000. The national minimum wage is some $145, with a per capita GDP of $774, according to the World Bank.
"The destiny and fortunes of the nation depend a great deal on the character and composition of parliament," Kibaki said.
"Only diligent and selfless men and women of integrity who have interests of Kenyans at heart should be elected," he added.
Each seat will be numbered and labeled with individual names, and includes an electronic voting system.
Kenya is due to hold in March 2013 the first general election since deadly post-poll violence four and half years ago.
Source:capitalfm.co.ke
Kenya's selfish MPs get Sh200,000 seats in Parliament