'Kenya is changing' Musalia Mudavadi assures Diaspora Kenyans
'Kenya is changing' Musalia Mudavadi assures Diaspora Kenyans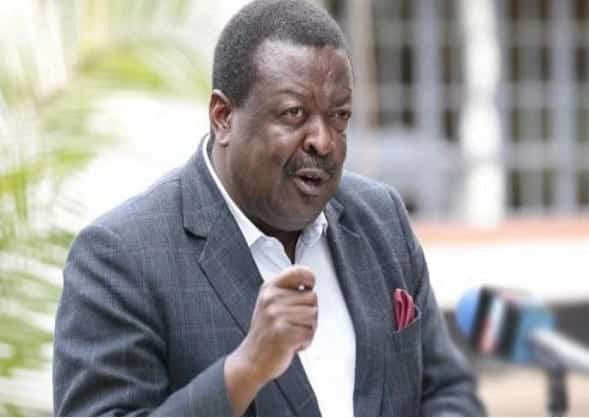 Kenyans in the Diaspora have been assured that the country was on an irreversible path for monumental transformation through the implementation of the new Constitution and the forthcoming general elections next year.
Deputy Prime Minister Musalia Mudavadi said the country had set up various constitutional commissions as required by the law that were engaged in a structured review of things so far achieved.
"It is not about kick-starting the process. It is not an individual crusade. Because you cannot own what belongs to all of us; it is knowing why implementation is necessary and giving it all the influence that comes with the presidency", he said.
Mudavadi said commitment to implement the Constitution had been marked by the progressive change made in the Judiciary that has seen it make landmark decisions against impunity.
He further said the Independent Electoral and Boundaries Commission was putting everything in place to ensure those in the Diaspora fully participate in the presidential vote.
"The Judiciary is being pruned through vetting and has embarked on a systematic attack on impunity. Even the Executive is no longer safe in the decisions made if they fail the constitutional test. The jinx about police reforms has been unlocked. These progressive changes are going to make it very costly for anyone to engage in vices such as corruption", he said.
He was speaking Sunday when he addressed a congregation of Kenyans living in the USA during a service at the Christ for All Nations Church in New Jersey.
Mudavadi who spoke passionately about committing to the rule of law allayed fears that elections will be postponed from March 4th and that the Kenyan Diaspora will be denied the right to vote. He said the IEBC is rationalising the "progressive" wording in the Constitution by first ensuring the Diaspora participate in the presidential vote.
"Anyone entertaining that idea (postponement) can only be plotting to rapture our country. You would have irreversibly betrayed Kenyans' faith in the rule of law with dire consequences", he cautioned.
Mudavadi later represented the government at the South-South Awards gala at which President Michael Sata of Zambia, newly elected AU Commission Chairperson Dr. N Zuma, former Nigerian president Oleshegun Obasanjo were honoured for various achievements.
Source:kbc