Kenya's Highest Earning Celebraties And What They Make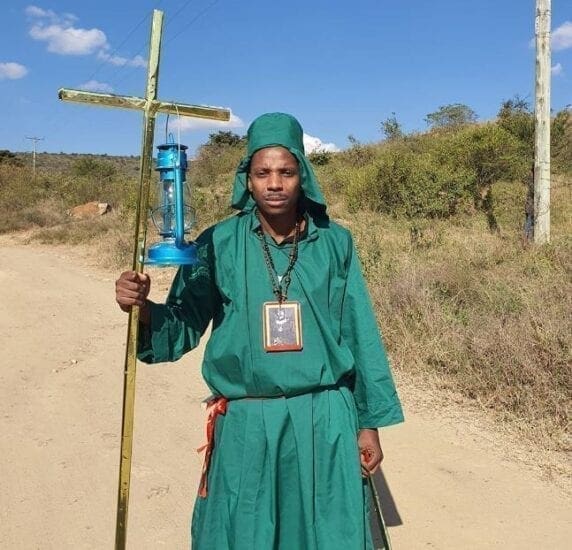 In just a few years, Eric Omondi has become one of the most recognize names in the region comedy wise. Starting his professional career at Churchill Live, Omondi endeared himself to the public through his witty lines and hilarious jokes. Though his session on Churchill Live was just a few minutes, it was one of the reasons Kenyans saw through the entire show. The comedian briefly launched his own show at KTN and its performance is spoken in low tones. That did not deter him however, he continued doing more comedy including the occasional Night of a Thousand Laughs.
For his consistency, the corporate world has come to love him and they have continued to remunerate him well. His biggest deal yet is his current relationship with Airtel. Under the endorsement deal, Omondi will do TV commercials, radio voice overs and will soon be on billboards. " Apart from the television commercials, I also do the voice overs for their radio adverts. It's a deal we entered into and soon I will also be on billboards." He said.
The best thing about his contract is the zeros. From his own admission, the comedian is earning more than Sh 3 million a month from Airtel. " I cannot disclose the exact figure I stand to gain from this deal but I can say its above Sh 3 million per month."
Though the money from Airtel forms most of his monthly earning, the comedian is not short of alternative revenue source. He is a radio presenter at Radio Jambo where he earns six figures. Every month, he is invited to MC numerous events and again, he takes home six figures.
Jaguar – Sh 3 million per month
He is among the few privileged artistes to be part of the Niko na Safaricom Live Tours, where he is making a few millions every month. The concert kicked off last month and are set to go on for six months. Though the contract does not allow him to reveal the details, he termed it as 'too good to resist'.
The best part of it is that it does not stop him from getting into pacts with other parties. With this, the 'matapeli' singer has gone ahead and signed more deals with EABL and Unilever Kenya. " ..there is some really good money on the offing, where I get paid every month.. just like a salary. " he said.
The simple fact that Jaguar's music is doing quite well, the artiste also gets to do several performances nation wide every month. His price for this is in the region of Sh 300,000 per appearance. Recently, the businessman and artiste bought a Sh 35 million bungalow in Karen. He is also believed to own several businesses adding to his showbiz money.
Daddy Owen – Sh 2 million
Today, he is arguably the most popular gospel artiste in the country, and the highest paid for that matter. His price tag for every performance is Sh 250,000, among the highest in the country. Endorsements however bring him a lot more. For instance, in June this year, Daddy Owen was appointed the brand ambassador for Airtel Africa alongside other artistes. From this, he earned at least Sh 10 million.
Currently, the singer is in the negotiation stage with an unnamed local bank and he says the deal is much better than the Airtel one. " I am currently locked in negotiations with a local bank and I hope by the end of this it will be known" he said.
Suzzana Owiyo – 1 million+
She may not be the biggest musician in the country, but the fact that she signed a multi million contract with Reckitt Benckiser regarding their famous 'Harpic' brand made her one of the highest earners. Asked about her deal with harpic, Suzzana famously said that she would be making 'some millions'. The afro-fusion artist also recently signed a contract with Radio Africa, where she was to receive Sh 22 million worth of airtime, to publicize her Kenyan tour.
Wahu – 1 million +
Though its not clear how much the singer is making from her deal with Rexona, it is believed to be in the region of eight figures. The shooting of the advert itself was extravagant, taking her to Turkey and Thailand for the print and TV commercial respectively. Her contract includes appearing in all promotions; digital, online, print, and also taking part in their PR activities.
Source:https://nairobiwire.com/
Kenya's Highest Earning Celebraties And What They Make