Top 15 Kenyan Songs Of All Time-Good Memories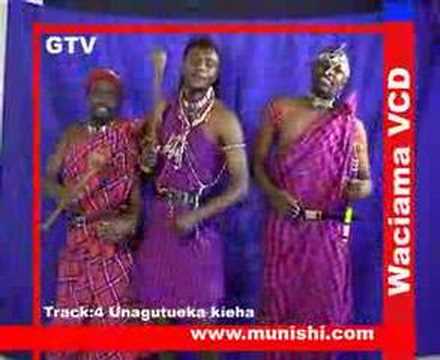 Top 15 Kenyan songs of all time : They are the songs that come on air and you just go crazy with good memories of good times that flood your mind.
They make you wish Kenyan artistes could still make this kinds of music, from way back. These are the musical legends right here.
1. Hakuna matata – Swahili Nation
"Mpenzi, hakuna matata. Kila kitu kitawa sawa sawa. My lover, you don't have to worry. Everything will be alright mpenzi we…"
Even at that time when Kenyan music was not all that, this guys managed to make this hit track go international. Even your old folks can sing along to this with smiles on their faces. It is that kind of track that gets to everyone.
2. Tafsiri hii – Kalamashaka
"Tafsiri hii,maisha kule D ni mazii, ninalia nikitumia M.I.C…"
I was really surprised when I heard my mom rap along to the lyrics of this hip hop track. I mean, really? Hard core hip hop track like this? Then it must have been pretty good? Yes, sir! It still is.
3. Uhiki – Hardstone
"Hardstone ina di yard, Lord, put up your hand and scream…"
Wherever this guy is right now, I'm sure he knows that he is a legend in the making of Kenyan music. We celebrate this track till date.
4. Ninanoki – Nameless feat Amani
"Cheki chikidi, ako na bidii, ana-dance kuku, huku na huku"
Nameless will forever be one of the biggest Kenyan artiste. From those days till now, this guy still rocks the crowd with his music.
5. Mos mos – E-Sir feat Brenda
"Mos mos mos mos. Pole pole mos mos. Twazienda mos mos. Haraka haraka haina baraka."
Unfortunately, this song became a huge hit shortly after his death. Still, a national hit it was.
6. Holiday – Nameless
"Tukule nyama choma, aha! Kwenye beach na ma-tusker, aha! Tukule nyama choma, Kenya hakuna matata!"
This was the party anthem for quite sometime. Good excuse to get and stay drunk all through the weekend.
7. Mwewe – Sema
"Namwona mwewe…"
This group succumed to a very controversial break-up but they left us with a couple of hits that we will never forget. This just happens to be on top of the list.
8. Manzi wa Nairobi – Nonini
"Machali leo hamtalala… cheki yule, gagaga, cheki yule, gigaga…"
Though controversial, this was exactly what the Kenyan youth were waiting for. The go-ahead to act crazy and speak your mind.
9. Malaika – Redsan
"Mbona waniwacha? Mbona wanificha? Mimi nahofia kwako moyoni…"
This was one of the best songs from Redsan back then, among many. In-fact, if my memory serves me right, almost all his songs were hits at that time
10.Mwikhulu – Rufftone
In this song's chorus, all I can make out is the word 'Mwikhulu' but I could still not get enough of it.
11. Haiya – Harry Kimani
"Haiya haiya haiya haiya"
No, really! Those were the chorus lyrics of the song and though it may appear repetitive and boring, the song was nothing of the sort. This is in-fact one of the most soulful Kenyan songs that you would love even without understanding a single word.
12. Compe – Bamboo
"Usilete compe kwanza kwa manzi yangu manze, I say! Usiniletee. Huyo ni manzi yangu manze, eeh!"
As if I had to remind you the lyrics to this song.
13. Bless my room – Necessary Noise
"Bless my room when I wake up early in the morning, I say a prayer and I be okay…"
This also goes down as one of the best videos that was done at that time.
14. Kenyan boy Kenyan girl – Necessary Noise
"Kenyan boy would you come take a walk with me, namtaka chali wa Nairobi…"
This was the jam in all the javs to every hood and every youth could sing along to the lyrics down to the very last beat. This group should have never separated.
15. Naleta action – Prezzo feat Nazizi
"Looking for my name, Naitwa Jackson. Toka Kenya hadi Bongo, naleta action. Mamanzi wakiulizwa, wata-mention. C.M.B President, up in your residence."
He brought swag in music even before the word itself. He single-handedly raised the standards of being a celebrity and as much as you want to argue about that, deep down you know that it is a fact. Suck it up!
Source:ghafla.co.ke
Top 15 Kenyan Songs Of All Time-Good Memories