Kenyan woman in Maine pleads guilty in immigrant marriage scheme
Kenyan woman in Maine pleads guilty in immigrant marriage scheme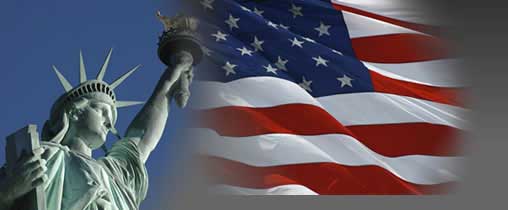 PORTLAND, Maine — A Kenyan citizen admitted Friday in U.S. District Court that she paid an Auburn man to marry her in 2004 in an attempt to gain citizenship in the United States.
Grace Nyaga, 31, of Lowell, Mass., pleaded guilty to one count of conspiracy to defraud the U.S.
Her sentencing date has not yet been set.
The man she married April 5, 2004, is not named in court documents and the couple never lived together. He did travel to Massachusetts the following month to pose for photographs with her, meet with a lawyer Nyaga had hired to help with the process of being a citizen and to provide paperwork that made it look as if the two lived together.
It could not be determined Saturday if the man Nyaga married has been charged in connection with the scam.
When Nyaga's husband refused to attend an interview with immigration officials, she falsified in October 2006 an affidavit in support of a protection from abuse order that was filed in Lowell, Mass., District Court. She said they had been happy for two years until her husband "began drinking heavily and became physically and sexually aggressive toward her, and that she broke off their relationship after he threatened her with a gun," according to court documents.
She has not been granted citizenship. Nyaga most likely will be deported after serving her sentence.
Nyaga is one of nearly 30 people charged in U.S. District Court in Maine with being part of a scheme that paired Africans living in Massachusetts with Maine residents. Americans most often were paid between $500 and $5,000 to marry citizens of Uganda and other African nations, according to court documents.
Once married to U.S. citizens, the immigrants then could seek a change in their residency status from the U.S. Citizenship and Immigration Service, the documents said. If a change to conditional resident status is granted, it opens the door for eventual citizenship. After paperwork with immigration had been completed and citizenship granted, the couple in the arranged marriage would divorce.
The marriage scam was hatched by two Massachusetts men.
Rashid Kakande , 40, of Lexington, Mass., was sentenced in June 2011 in federal court in Bangor to two years in prison for masterminding the marriage fraud scheme. He was released in August 2012, according to the U.S. Bureau of Prisons' Inmate Locator website.
The native of Uganda was convicted by a federal jury in March 2011 of conspiracy to defraud the U.S. Jurors found that Kakande had paid more than a dozen Maine residents to marry and recruit others to marry immigrants, many of whom had overstayed their visas, as Njoroge had.
A second man, James Mbugua, was indicted in July 2010 by a federal grand jury along with Kakande. Mbugua, 52, of Springfield, Mass., disappeared last year and is considered a fugitive by the court. He is a native of Kenya.
Nyaga faces up to five years in prison and a fine of up to $250,000.
Source:Bangor Daily News