A Kenyan man's journey from turmoil to freedom in New York
A Kenyan man's journey from turmoil to freedom in New York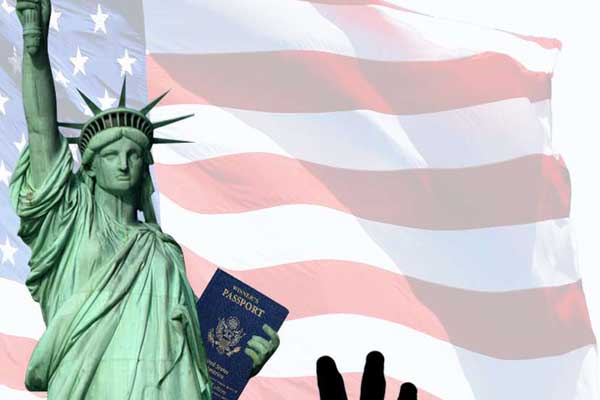 Oliver Mashaka doesn't rush when answering questions. He sits up straight, looks away and takes time to gather his thoughts before he speaks. He becomes straight-faced; his eyes move only slightly as if he is reading his own thoughts.
"I want to pursue freedom," he said. "I want to pursue equality among all human beings. I want to pursue love amongst all human beings and love for the environment. Love for everything because these are the most important things in life."
Love, equality, education and freedom — ideals that mean a lot to the 31-year-old Stony Brook University political science and sociology student, as they do for many people. But for Mashaka, a native Kenyan, they have a different significance and he is making it his mission to teach others about their importance.
Mashaka was recently selected to be part of the Children's Defense Fund's Freedom School Project, a summer enrichment program for underprivileged youths. According to a press release from SBU, this summer the university will for the first time serve as a location for the program and host 50 third-grade students from the Longwood and Wyandanch school districts. Earlier this month, Mashaka spent a week in Tennessee attending a leadership conference for the program.
In December 2011, Mashaka was granted political asylum in the United States, four years after a bunch of "goons," as he calls them, showed up at his home in Kenya and threatened to burn it down. The threat was in retaliation against Mashaka's political activism during the 2007 presidential election in Kenya.
Dennis Murphy, a member of the Mount Sinai Congregational Church, first met Mashaka a few months before at Camp DeWolf in Wading River where Mashaka was working. It was the first time Mashaka had been to the U.S.
"He learned that we were interested in going to Kenya," Murphy recalled.
Members of the church, whom Mashaka called "amazing people," helped him through his political asylum application process once he returned to work at Camp DeWolf in 2008 and realized he couldn't return to Kenya.
But turmoil isn't anything new to Mashaka. He was born during political unrest and his name means turmoil or trouble.
In an interview just a few days after he returned from the conference in Tennessee that was sponsored by the Children's Defense Fund, a nonprofit advocacy organization that strives to lift children out of poverty and provide them with quality opportunities in education and health care, Mashaka talked about being bullied over his name as a child.
"I would have to explain to them why that was my name," he said.
Despite the upheaval he grew up in, Mashaka developed a passion for politics, sneaking out to rallies as a 10-year-old. His grandfather was a politician, he added.
Mashaka said his parents, who still live in Kenya, gave him opportunity as a child and taught him to respect everyone regardless of their status in society.
"Hurt does not feel different in one culture than another," he said.
In his spare time, Mashaka enjoys traveling and spending time with his girlfriend, Junjun Ye, a fellow SBU student. Ye, 21, said she considers Mashaka "a male feminist" because he cares deeply about women's rights.
In addition to speaking at various schools and colleges, Mashaka also volunteers at Bethel Hobbs Community Farm in Centereach, is a member of the Council for Prejudice Reduction, teaches soccer to elementary school students in Miller Place and works at the Suffolk Center on the Holocaust, Diversity and Human Understanding.
Roberta Richin, executive director of the Council for Prejudice Reduction based in SBU's School of Social Welfare, first met Mashaka when she was a board member of Miracle Corners of the World. The New York-based nonprofit organization with partner organizations in Africa looks to help young people achieve their dreams while contributing to the world around them.
Richin said Mashaka embraces opportunities, is resilient and generous.
"But what he has, which I think many of us lose, is this tremendous optimism [that] the world will be better if we make it better," she said.
When asked where he sees himself in 10 years, Mashaka pauses again. He laughs before explaining that, if he were asked the same thing as a 21-year-old, he would never have said, "Sitting at a university with his girlfriend by his side answering a journalist's questions."
"I don't know," he said in reply. "But, what I know is I am here now … trying to be the best I can be [and] trying to fulfill my purpose as a human being."-northshoreoflongisland.com