DEVOTION: This Is Real! The Devil Is Alive And Active
DEVOTION: This Is Real! The Devil Is Alive And Active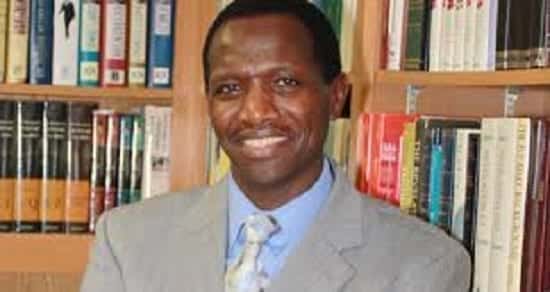 One of the tragic things that can happen to any Christian is to ignore the existence and activities of the devil here on earth. In today's passage, the Apostle Paul says, the enemy blocked their efforts to visit the Thessalonian Christians.
But, brothers and sisters, when we were orphaned by being separated from you for a short time (in person, not in thought), out of our intense longing we made every effort to see you. For we wanted to come to you—certainly I, Paul, did, again and again—but Satan blocked our way. 1 Thessalonians 2:17-18
This might sound strange or outright unbelievable for some. Is this the Apostle Paul who is actually saying Satan prevented him from visiting the Thessalonian Christians? Is this possible? Here is another passage that might shock you concerning the activities of Satan and what he is capable of doing.
Since the first day that you set your mind to gain understanding and to humble yourself before your God, your words were heard, and I have come in response to them. But the prince of the Persian kingdom resisted me twenty-one days. Then Michael, one of the chief princes, came to help me, because I was detained there with the king of Persia. Now I have come to explain to you what will happen to your people in the future, for the vision concerns a time yet to come."
Daniel 10:12b-14
Imagine! Daniel goes into prayer and fasting for 21 days. As soon as he prays, the first day, his prayer was heard and an Angel was send to give him an answer. But it took 21 days for the answer to arrive because the enemy blocked the Angel who was delivering the message.
In the New Testament, the word of makes it clear to us that we are in constant danger from this enemy. Read it!
Be alert and of sober mind. Your enemy the devil prowls around like a roaring lion looking for someone to devour. 1 Peter 5:8
There is no question about the existence and activities of the Satan. He is very alive and active.
APPLICATION:
1.     Have you been hindered by the enemy?
a.      If so, what did you do?
b.      When did you realize this was the enemy's activity against you?
2.     Do you live your life conscious of the existence and activities of Satan?
a.     How do you accomplish this?
b.     How do protect yourself?
3.     How have you prepared yourself to respond to the activities of the enemy, which are aim at believers?
4.     While believers are under the protection of God, we should never ignore the presence and activities of Satan that can affect or hinder what we are doing.
5.     Are you dealing with anything today that you suspect might be the enemy's activities against you? If so, Pray for God to give you victory over the enemy.
Be alert and of sober mind.
Your enemy the devil prowls around like a roaring lion looking for someone to devour.
Resist him, standing firm in the faith, because you know that the family of believers throughout the world is undergoing the same kind of sufferings.
1 Peter 5:8-9
Now you know
THIS IS REAL! THE DEVIL IS ALIVE AND ACTIVE
By Pastor Shadrack Ruto