MP Millie Odhiambo Causes Stir with 'Donge' Remark in Parliament
MP Millie Odhiambo Causes Stir with 'Donge' Remark in Parliament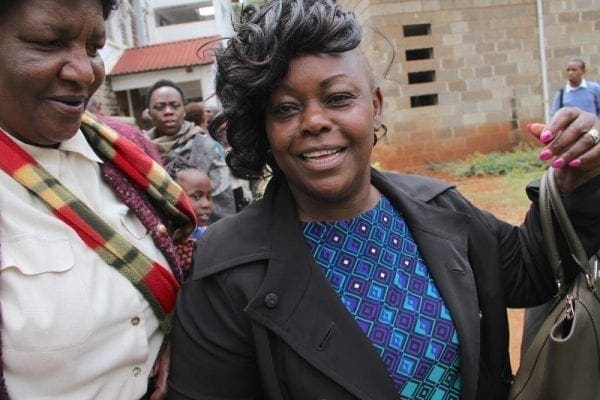 Legislator Millie Odhiambo on Tuesday left parliament in stitches when she punctuated her speech with the word 'donge'
The law maker was clarifying a point before the housethat the former aide to the Prime Minister Caroli Omondi is not a Luo, but a native of Suba.
The house was left in stitches when Millie Odhiambo said 'donge' then was quick to defend her usage of the Luo word saying.
"Donge is an international word. It has been accepted into the dictionary" said Odhiambo as lawmakers, their political alienationsforgotten, all rolled with laughter.
The word 'donge' was made popular after a local television station aired a Kisumu man complaining about the election result. The man, Felix Ochii, even got interviewed later on television was even hosted at The Churchill Live Show.
Millie Odhiambo is the only female Member of Parliament from Nyanza. She won the Mbita parliamentary seat with a landslide.
MP Millie Odhiambo Causes Stir with 'Donge' Remark in Parliament