5 States allowed to file in an appeal to have Ruto skip part of ICC case
5 States allowed to file in an appeal to have Ruto skip part of ICC case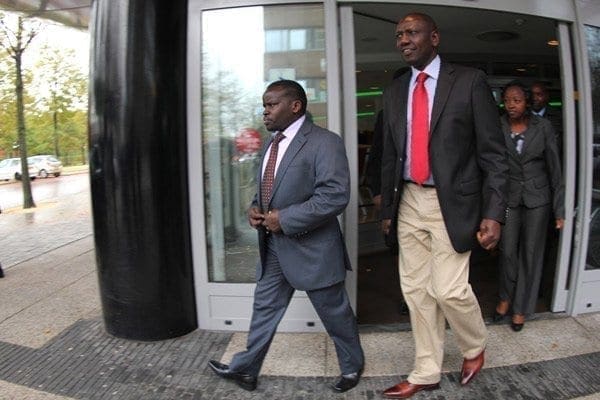 The Appeals Chamber of the International Criminal Court on Friday allowed 5 eastern Africa states to file submissions in an appeal to exclude Deputy President William Ruto from continuous presence at trails facing him before the court.
A decision by five judges of the Appeals Chamber granted Tanzania, Rwanda, Burundi, Eritrea, and Uganda to submit relevant observations why Rutoshould be allowed not to attend all case proceedings.
The countries are expected to file their observations before the court by Wednesday, 18 September 2013. Mr. Ruto and the Prosecutor may respond to any observations filed by Friday, 20 September 2013.
In July this year the Prosecution successful appealed against an earlier decision to grant the Deputy Presidents request to skip part of his trial.
The five states have been granted the status of amici curiae (friends of the court) and want Ruto excepted to allow him to perform his functions of state as Deputy President of Kenya.-standardmedia.co.ke
5 States allowed to file in an appeal to have Ruto skip part of ICC case