Governor Alfred Mutua accused of 'grabbing' public land for Machakos City

Governor Alfred Mutua accused of 'grabbing' public land for Machakos City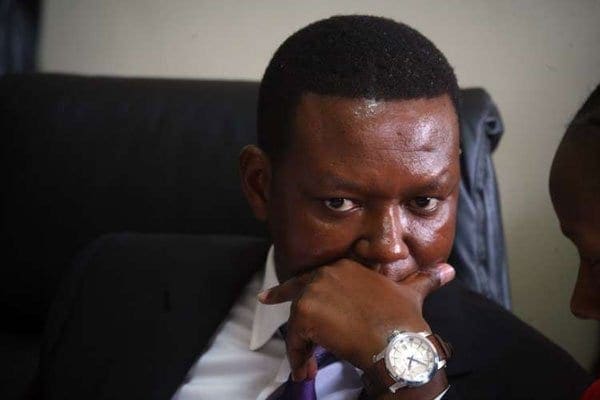 Alfred MutuaNAIROBI, KENYA: Agriculture Cabinet Secretary Felix Koskei has accused Machakos Governor Alfred Mutua of grabbing public land to build the new Machakos City.
The land in dispute had been identified by the Machakos Government as the site for their new city but the Cabinet Secretary insists that it rightfully belongs to the Veterinary Department.
Our land, which belongs to the Veterinary Department, has been excised by the Governor of  Machakos County, but we will not accept this, Koskei said.
Koskei went further to state that land belonging to the Ministry has been under attack by county governments for developments. He reprimanded counties saying that development encompasses more construction of skyscrapers.
Development is not only about skyscrapers, but also about research and other public utilities, Koskei said.
In May, Machakos Governor Alfred Mutua  held an investors conference where 3,000 investors from within and outside the country pledged to invest over Sh60 billion on the 4000-acre town. Mutua had promised to construct the new Machakos city as a haven for investors
As an incentive to our investors, Machakos County will provide land free of charge, to investors who are ready to start work. To us, land is a resource and all corners of our county have land we can provide for schools, housing estates, factories, hospitals and all forms of investment, huge or small, Mutua said.
In an interview on KTN (a local news channel), the Governor stated that he expected president Uhuru Kenyatta to unveil the new city.
Source-standardmedia
Governor Alfred Mutua accused of 'grabbing' public land for Machakos City