DO YOU WANT TO MIGRATE TO CANADA?
DO YOU WANT TO MIGRATE TO CANADA?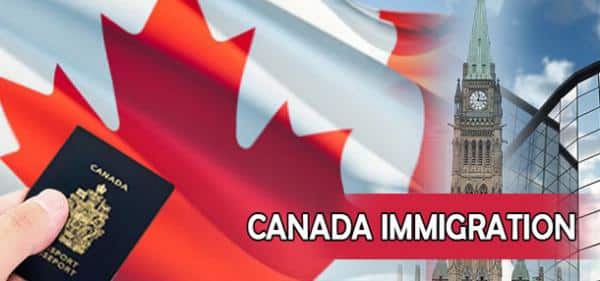 Canada accepts and integrates immigrants
A country's greatness is measured by the way it treats visitors especially those that arrive to stay, also called immigrants. No country can beat Canada in this type of greatness.
Canada does not only welcome immigrants but also helps them to integrate. The fast, the average and the slow have their place in Canada.
All you need to do is to arrive in Canada through one of the permitted legal means and life is good.
How I can help
Please visit my website www.canadaneedsimmigrants.com to see the streams of immigration allowable in Canada. Using your bare eyes, you may not see everything.
My trained eyes are better for sure. Please contact me on 443-982-0217 or +1-289-355-9459.
My email address is [email protected]
Your credentials and credibility will be your main assets in any application. However, I know of situations that afflict Diasporans all over the world.
Let me know your issues and I will use my legal knowledge to advise you. I want you to know that how I present your credentials is more important than the credentials themselves.
Detailed Consultation
Do not let a few hundred dollars keep you away from information that can change your life forever. Some of you will definitely need to talk to me in detail so as to identify immigration pathways applicable to your individual circumstances.
How to contact me:
My name is Victor Karanja. I am an Immigration Counsel, licensed in Canada, to offer Immigration advise and file applications for a fee. Below are my full contacts:
Victor Karanja
Cell: +1-289-355-9459
Roaming: 443-982-0217
Email: [email protected]
Website: www.canadaneedsimmigrants.com
Canada Will Accept You. Let Me Show You How.
We have an opportunity to discuss your Immigration-to-Canada needs at selected venues in Montgomery County and
Baltimore, Maryland
December 21st – 27th 2013.
Canada will accept you as you are…so long as you meet the eligibility criteria set out by CIC.
You can cross into Canada by road carrying all your American belongings.
Canadian companies will value your American experience.
·I am here to offer legal and friendly advice.
Obtaining Canadian Status While Unlawfully Present in the US Is Possible.
Testimonial
My name is Cathy Pere. My husband and I used Victor Karanja as our Immigration Counsel and were successful. We are now happily settled in Canada after being in the US for over 10 years.