Photos: Church lead chorister disgraced Christians at TPF
Photos: Church lead chorister disgraced Christians at TPF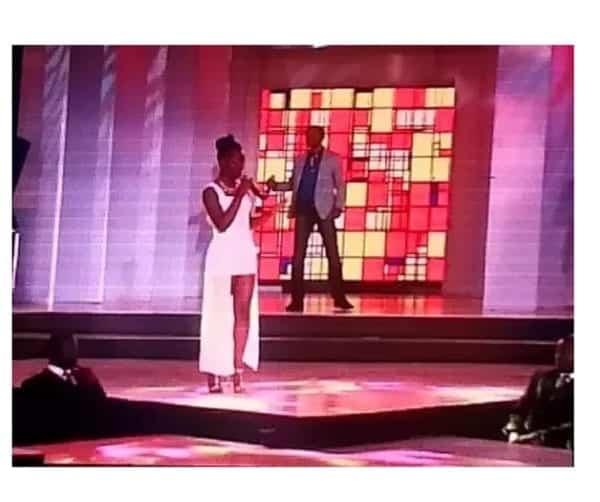 Instead of using the opportunity to shine for Christ ,born again believer Ruth Matete's inappropriate dressing brought shame to the church.
Tusker Project Fame came to a close on Sunday, and among the singers who performed was previous winner Ruth Matete.
Instead of her singing making the news, it was her fashion that did. Ruth was trending on social media during and after her performance, due to the choice of her wardrobe.
Her short dress did not amuse a lot of people, especially because she is the lead chorister at House of Grace church in Nairobi. Many believed it was inappropriate for a born again believer to dress the way she did.
Photos: Church lead chorister disgraced Christians at TPF