Lupita Ngong'o's parents watch movie for the first time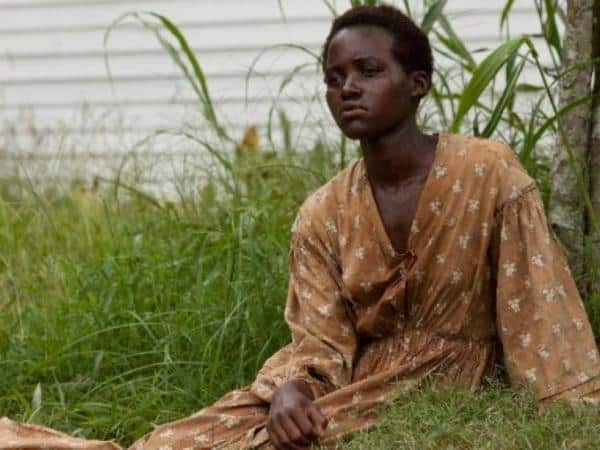 KISUMU, KENYA: Oscar award nominee Lupita Nyongo's parents joined hundreds of Kisumu County residents to watch the '12 years a slave' movie. Kisumu Senator Anyang' Nyong'o and his wife Dorothy whose daughter has brought fame to the country and Africa as a whole said they were proud of their second born child. Nyong'o said the movie is timely as it deals with a history that has not been reckoned with for many decades.
"Africa gave a lot to the world through blood and sweat yet it still suffers to date," he said. He praised the movie for bringing to fore what art can do. "Art has come out alive as a salvation to humanization," said Nyong'o.
People from all races, colour and religion sat quietly at Kisumu's Mega City's Planet Media theatre Friday watch the movie which has since captured the world. "We are here not only to watch but also to understand the role played by the Kenyan girl to make her stand out in the movie," said Salim Juma, a resident of Kisumu.
The show kicked off at 8.30 pm after a long wait by the audience who were eager to watch the Kenyan star in the movie. In between the movie, audience gazed at the scenes nearly shedding tears while others avoided the ugly scenes portraying the plight of slaves in the 18th century.
The peak of the show reached when Patsey (Lupita Nyong'o) was being punished by her master for having disappeared from her prescribed work place. In the scene, Patsey is whipped severally on the back, naked until her back is wounded and she loses breath. At one point she is raped by her master.
The Kisumu Senator described the drama as a moving one that put viewers on the edge of their seats with all their attention driven towards it. His wife Dorothy expressed joy saying Lupita had shown the world that there is talent in the country. "I am so proud of Lupita because she has lifted the nation's name so high," said Mrs Nyong'o. Many people took advantage of the opportunity to take photos with Lupita's parents. The event was organized in collaboration with Nilecentric ventures which has been in the forefront in nurturing acting talents.
Read more at: standardmedia.co.ke
Lupita Ngong'o's parents watch movie for the first time