US magazine 'Vanity Fair' slammed for Lupita Nyong'o pale skin colour
US magazine 'Vanity Fair' slammed for Lupita Nyong'o pale skin colour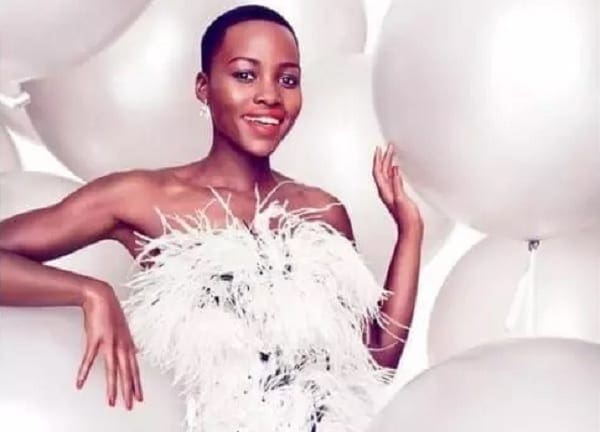 Oscar nominee Lupita Nyong'o certainly looks fabulous in an upcoming Vanity Fair but does she look a little…well, pale?
Some people on Twitter are furiously debating that now that the 30-year-old Kenyan-born beauty has been nominated for best supporting actress for her role in 12 Years a Slave.
The film, a true story about a free black man in New York kidnapped and sold into slavery in the South in the 19th century, was one of nine best-picture nominees announced today.
Even before that, the Hollywood-worshiping Vanity Fair had spotted Nyong'o to star in its February Vanities column. On Wednesday, it tweeted out a picture of her in a white feathered, strapless outfit, nestled among a bunch of huge white balloons, against a white background.
"The stunning @Lupita_Nyongo photographed for our February #Vanities section,' read the tweet.
Soon, tweeters were raising questions about whether VF digitally lightened Nyong'o's skin color from its rich chocolate tone. Some people couldn't believe it.
"did vanity fair seriously lighten lupita's picture? really? did this happen?" tweeted Nocciola Nazgul.
Lizz Brown tweeted the picture side-by-side to another picture of Nyong'o where her skin appears darker.
"Here is what Lupita N'yongo's gorgeous skin tone looks like and here is what @vanityfair did. You be the judge," Brown tweeted.
At least a few tweeters pointed out that lighting is everything in magazine photography, and just possibly there was nothing nefarious about the lighting of Nyong'o in this picture. But it's a sensitive issue among African Americans.
As Huffington Post pointed out, it isn't the first time this has come up. Beyoncé and India.Arie are among the black stars who have been criticized for publishing photos of themselves in which their skin appears lighter than in real life. Other black celebs have been accused of bleaching their skin.
So far, no response from Vanity Fair to all the tweeters demanding to know what they did and why they did it.
–USA Today
US magazine 'Vanity Fair' slammed for Lupita Nyong'o pale skin colour