JOHN MWAI AND JOE MWAI HAVE LOST THEIR MOTHER BACK IN KENYA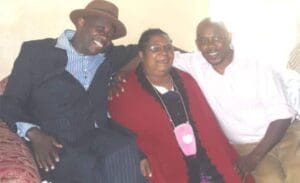 It is with humble acceptance we announce promotion to glory of Miriam Nyokabi Mwai, wife of late Daniel Mwai Thogo on Saturday 29th March, 2014.
She was co-wife to the late Hannah Wambui Mwai and Gladwell Wairimu Mwai. Beloved mother to late Rutiiyu Mwai, Mary Maina, Sarah Mahingo, late Peter Mbugua, late George Thogo, Joe Mwai (Kent), John Mwai (Kent), Charles Njiriri, John Thogo, James Mbugua, Samuel Mburu (Beckon), Joseph Thogo (Manor Park), James Mucheru (Mwaka Jana), Rose Mwai, late Charles Mwai, Josephat Njogu (Silver Town), the late David Njegwa and Grace Mwai (America).
Mother in-law to Lilian Njuguna (mama Kabi), Carol Joe, Ann Mburu, Leah Thogo and Pauline Njogu. Grandmother to Kevin, Kabi Joe, Mark, Derek, Kabi John and many more.
Relatives and friends are meeting for prayers and funeral arrangements at 36 Robinson Way, Northfleet, Gravesend Kent Da11 9ab from 6pm- 10pm.
The funeral will be held at Limuru, Mabrouke farm on Wednesday 9th of April.
For further information you can contact John 07916567679, Carol Joe 07949498911, Mama Kabi 07588747115 and Thogo Mwai 07946598880.
Misterseed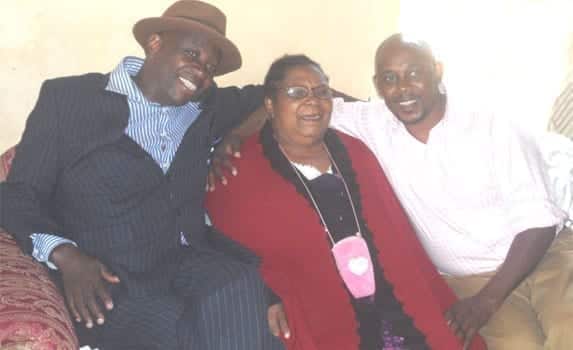 Mr. Joe Mwai (left) and his brother John Mwai (right) with their late mother who passed away on Saturday 29th March