Kenyan man Joseph Wilson Karanja found dead in Chandler Arizona apartment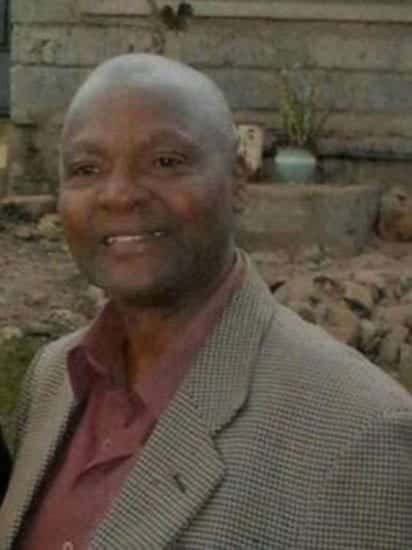 A sudden death has occured of Mr Joseph Wilson Karanja in Chandler Arizona. Joseph who hails from Kigumo Village Muranga County was found dead in his Apartment on  Wednesday April 17th .2014.
Earlier in the day, he had called his wife Lucy at work around 5.00 pm and told her that he was not feeling well, his wife requested the Off immediately but When she arrived home, she found him dead on his bed .
Joseph was the Husband to Lucy Karanja ,Father to Eric Karanja of Ohio among others .His body is in funeral Home in Chandler Arizona  waiting to be transport to Kenya according to the diseased and the Family wish .
In order to facilitate the repatriation of the body,Family, Friends ,and well wishers are meeting daily at Lucy's Apt for prayer and to raise  the needed funds.The address is 868 S Arizona Ave Bock 10 APT 1088 .
Their budget is about $ 22,000 to ship the body, Pay the funeral home and enable Lucy his wife and son to accompany the body home and .Kenyans of goodwill are requested to help and  support the Family to meet the targeted amount.
Kindly send your contribution to  Joseph Karanja Memorial Fund,Chase Bank # 586220167 Chandler Arizona .
There will be a joint  memorial service for all Kenyan Churches in Arizona on Sunday April 20th in Chandler at 5.00 pm and the main fund raising will be on Friday April 25th at 3.00pm .
For more information you can contact .
Lucy Karanja  480-438-6648
Pastor Joseph Ndegwa Macharia 480-519-5254
Pastor Joel Ndungu Muriithi
Chris Ngure 480-840-4879
Esther Muthoni Mama Njonjoo 480-298-2939
Nacny Njoroge 480-200-3953
Juster Marira 480-277-3995
Isaac Kariuki/Diasporamessenger.com


Kenyan man Joseph Wilson Karanja found dead in Chandler Arizona apartment