Uhuru to lead business bigwigs on Nigeria trip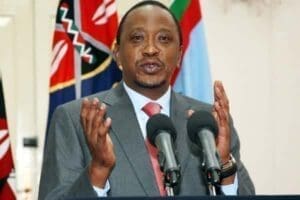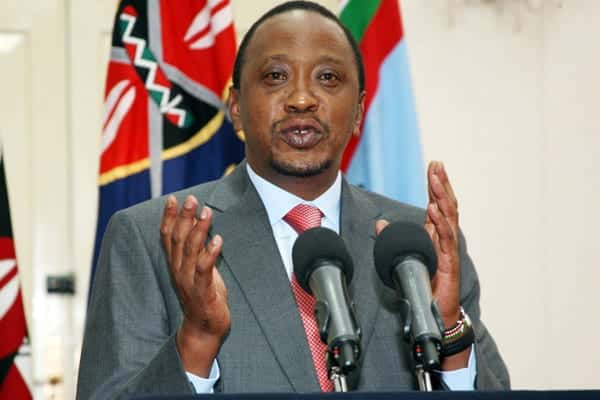 Kenya has picked a team of 10 business leaders to spearhead negotiations with Nigeria as the two countries seek to increase trade between them.
The team, led by Equity CEO James Mwangi, will accompany President Uhuru Kenyatta on Sunday for a three-day state visit to Nigeria.
"Members consist of high profile businessmen who already have running interests in West Africa, or those with very high potential to tap into the huge market," said the Kenya National Chamber of Commerce and Industry (KNCCI) in statement.
Other members of the committee are Ms Betty Maina of the Kenya Association of Manufacturers, Mr Bharat Thakrar of Scangroup Ltd, and Ms Jillian of the Organisation of Women in International Trade (OWIT).
Yet others include Ms Lucy Muchoki of Kenya Agribusiness and Agri-industry Alliance, Mr Samuel Kiruthu of Cellulant Corporation, Ms Gina Din Kariuki of CAMAC Energy, Mr James Mureu of KNCCI and Mr Paul Ndungu of CMC Motors Group.
Among the deals they expect to seal during the visit is the fast tracking of business licences, possibility of setting up alternative trade dispute mechanisms, and special trading status in targeted sectors.
The committee was picked following a bilateral trade agreement between Kenya and Nigeria last year.
The Kenyan government made an agreement with Nigeria that it would nominate 10 members who would sit in a joint council to negotiate favourable terms of business.
According to KNCCI's national chairperson Kiprono Kittony, the visit is reciprocal of the one made by Nigerian President Goodluck Jonathan to Kenya eight months ago.
"President Jonathan led a powerful delegation to Kenya that got the continent's richest man, Mr Aliko Dangote, interested in investing in the cement industry," said Mr Kittony.
"As Kenya's trade chamber, we are part of this mission to hype trade deals that will attract more wealth to the country."
Addressing the team yesterday KNCCI CEO Charles Mbogori said Kenya is looking to attract Nigeria's massive capital.
"Nigeria is the most populous country in Africa, with over 150 million people. It offers a big market for our products and services," he said.