Judge postpones tight skirt Linda Okello's case
Judge postpones tight skirt Linda Okello's case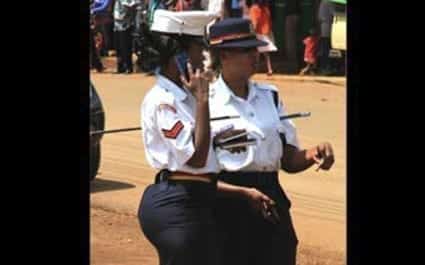 Corporal Linda Okello Thursday had her case postponed as she requested to make some changes to her suit papers arguing much had happened since the case was filed.
"Linda wishes to prosecute her case, in that regard I wish to amend the petition so that it is up to date because a lot has happened since it was first filed," said lawyer Tom Ojienda representing the officer.
Industrial Court judge Maureen Onyango allowed her request to have the case postponed and further suit papers filed.
She directed that the case be mentioned on July 14 for further directions.
"Linda is granted the request to amend the case within seven days and the sued parties should file their responses in 14 days," Lady Justice Onyango said.
Linda has sued the National Police Service Commission, Inspector General of Police and his deputy over un-procedural disciplinary proceedings taken against her for appearing on duty untidy contrary to the National Police Service Act, 2011 yet none of his supervisors had ever made complains with regards to her dressing.
She is seeking a declaration that the disciplinary proceedings against her alleged untidy mode of dressing where she appeared at a function in a tight fitting skirt was aimed at embarrassing her and were done un-procedurally.
She claims that she was subjected to an unfair, unreasonable, skewed, flawed and unlawful inquiry into an alleged offence against discipline which was described as 'orderly proceedings'.
She also alleges that all the four witnesses who testified against her failed to produce evidence that pointed to the default on her part or in support of the charges against her and instead exonerated her from any wrong doing.
She further claims that the proceedings found no basis to defend herself but the presiding officer failed to dismiss the charge or acquit her as well as tell her when to expect it.
Although Industrial Court judge Lady Justice Maureen Onyango had on May 23 issued an order stopping the orderly proceedings which she however attended and is back on duty, she wants the court to declare the decision to put her on defence as erroneous and unlawful.
She also wants the court to quash the Occurrence Book (OB) entry of April 28, the defaulter charge sheet and the orderly proceedings besides the sued parties being barred form punishing her.
A decision she claims put her in an uncertainty and a continued violation of her rights and was later directed to defend herself on May 26.
-nation.co.ke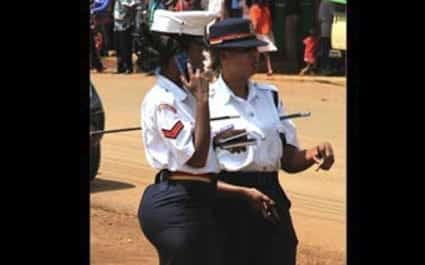 Judge postpones tight skirt Linda Okello's case