I need some space: Tight skirt Policewoman Linda Okello
I need some space: Tight skirt Policewoman Linda Okello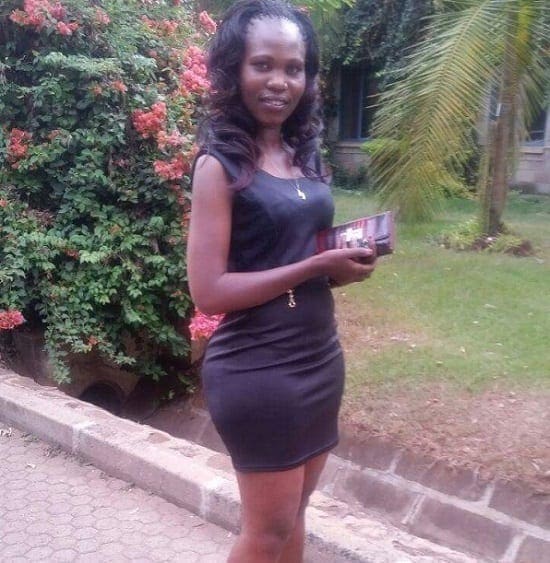 Traffic cop Corporal Linda Okello has been the talk of town for the past one week.
She has been covered by blogs, mainstream media and even attracted support from celebs – and Ugandans! Heads Up was not going to risk leaving any stone unturned on this girl with the 'tight-up-skirt'.
We pursued the overnight sensation on how she has been coping since hitting the lime light.
Linda, a St Lucie Keriri alumnus, claims she is now choked by the attention that she has been getting thanks, to her derriere. "I wish people could leave me alone. I just need space and privacy," she told Heads Up.
According to sources, Linda has a boyfriend who is currently abroad. She however could not comment on these matters claiming it would cause her more problems! Earlier in the week, the mother of one had been summoned by Kiambu County police commander James Mugeria and reprimanded over her dress code, which was termed as indecent after photos of her tight skirt went viral.
Later in the week, Inspector General Kimaiyo responded to Mbita MP Millie Odhiambo, who had expressed concerns that the policewoman would be disciplined for wearing the tight skirt.
Photo: Courtesy
standardmedia.co.ke
Rev 21:4 "He will wipe away every tear from their eyes, and death shall be no more, neither shall there be mourning, nor crying, nor pain anymore, for the former things have passed away."


Africa Welfare Association is a pioneer provider of services to it's Diaspora members in the event of loss of a loved one. We are entrusted with the welfare of the African Diaspora globally.
We are entrusted with the welfare of the African Diaspora globally. AWA was set up in response to the ever-growing demand for services at a critical time. With trusted partners, AWA will offer you benefits wherever you are in the world.
Alleviate stress with AWA
At some point, we have been with a grieving family or friend and come to learn that none of us are ever prepared to leave this world. When the time comes, we shall leave everything including our loved ones behind. With proper planning, you can alleviate the burden of the expense associated with your untimely departure at a time when your family and loved ones are grieving
I need some space: Tight skirt Policewoman Linda Okello