Most Kenyan men believe women's dressing causes rape, study shows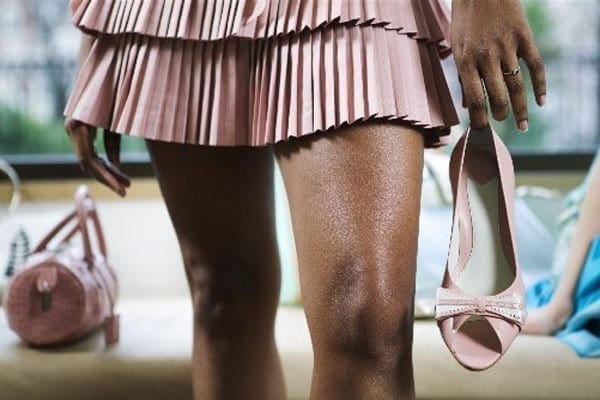 Majority of Kenyan men believe some women get raped because they dress in a seductive manner, a new survey has revealed. The survey of men's perceptions in Coast, Rift Valley and Central regions shows that most of them believe that some women draw rape to themselves by dressing revealingly and provoking men's sexual desires.
The survey by the Nairobi Women's Hospital's Gender Violence Recovery Centre revealed that 80 per cent of men at the Coast believe women sometimes get raped because of inappropriate dressing while in the Rift Valley and Central regions, 57 per cent and 56 per cent of the men respectively were of the same view.
The same survey revealed that slightly more than half the men in the Coast region polled (56 per cent) believe that if a woman is drunk when sex is forced on her, then it isn't rape. In Central region, 32 per cent were of the same view while 24 per cent of men in Rift Valley subscribe to this school of thought.
While Rift Valley has the highest fraction of those opposed to the idea (75 per cent), Central had the highest number of men (26 per cent) who were "not sure" whether sex under such circumstances is rape or not. However, in all three regions, the men surveyed said it was unacceptable under normal circumstances for a man to force a woman to have sex with him.
At the Coast, 80 per cent condemned the act, 79 per cent in Rift Valley and 77 per cent in Central. The majority of those surveyed also asserted that rape victims should not keep their ordeal secret but instead seek medical and legal help. The survey involved 1,500 men in Coast, 500 in Rift Valley and 1,000 in Central, with many admitting that the incidence of gender-based violence was still high in the country.
The Gender-based Recovery Centre (GBRC) is a charitable trust of the Nairobi Women's Hospital providing free medical treatment and psychological support for survivors of gender-based violence. Support includes rescue, temporary shelter and legal aid.
Nairobi Women's Hospital Group Chief Executive Officer Sam Thenya urged Kenyans to enhance their efforts to end gender-based and sexual violence in the country, which is affecting many people.
"In economic terms, such gender-based violence is estimated to cost Kenya's economy at least Sh35 billion in losses. It has to be checked through the concerted efforts of all stakeholders," he said. Ongoing campaign
GBRC's Executive Director Alberta Wambua urged Kenyan men to join the ongoing campaign against gender-based violence. The survey revealed that 27,000 cases have been reported to the centre in the last 13 years, with most victims being women (56 per cent) and girls (36 per cent).
Some 1,864 cases have been reported this year alone, with 84 per cent of them being sexual violence and the rest being physical violence.  Last year, 306 cases of gang rape were reported to the centre compared to 447 cases the previous year.
Source-standardmedia.co.ke
Most Kenyan men believe women's dressing causes rape, study shows