Al Shabaab Leader killed in US airstrike, White House confirms
Al Shabaab Leader killed in US airstrike, White House confirms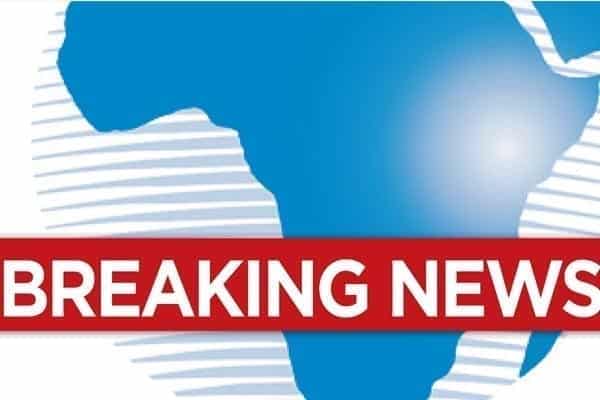 The man who claimed to have ordered an Al-Shabaab attack on the Westgate Shopping Mall in Nairobi in September 2013 was felled by US airstrikes on Monday in Somalia.
The US Department of Defence, commonly known as the Pentagon, confirmed Friday evening that Ahmed Abdi Godane was among 11 militants killed in targeted strikes early this week.
"Today, the Department of Defense confirmed that Ahmed Godane, the leader of Al-Shabaab, is dead as a result of a US military targeted airstrike in Somalia undertaken over the weekend.
"Godane's removal is a major symbolic and operational loss to the largest Al-Qaida affiliate in Africa and reflects years of painstaking work by our intelligence, military and law enforcement professionals," the White House said in a statement.
It took five days to confirm the death of a man who headed the largest Al-Qaeda affiliate in Africa.
Initially, the Pentagon said it "believed" he was dead but needed "verification on the ground, which is not simple."\
The attack was led by US special operations forces using manned and unmanned aircraft and targeted an Al-Shabaab encampment some 130 kilometres south of Mogadishu.
The US pledged to use all tools at its disposal to deal with threats by Al-Shabaab and other terrorist groups.
The statement added that the US government would continue supporting the African Union Mission in Somalia (Amisom).
Godane's killing follows the death in a similar manner of his predecessor Aden Hashi Ayro in 2008.
It comes at a time when the US and Amisom forces have relaunched an offensive aimed at annihilating Al-Shabaab's remaining strongholds in the southern and central parts of Somali.
Godane, 37, also known as Abu Zubayr, is said to have given his personal backing for the attack on the Westgate Shopping Mall in Westlands, Nairobi, in which 67 people were killed in September 2013.
Following the massacre, Godane issued a statement in which he warned Kenya to brace itself for further attacks unless it withdrew its forces from Somalia.
"The attack at #WestgateMall is just a very tiny fraction of what Muslims in Somalia experience at the hands of Kenyan invaders," Al-Shabaab said on its Twitter account soon after the attack.
"For long we have waged war against the Kenyans in our land, now it's time to shift the battleground and take the war to their land #Westgate."
Al-Shabaab's Twitter handles were later suspended only to re-emerge under different identities.
Godane was one of the terrorist fugitives identified by the US State Department and a reward of $7 million (Sh600 million) had been offered for information on him.
Under his leadership, Al-Shabaab claimed responsibility for the July 2010 bombings in Kampala, Uganda, that killed 74 people watching a World Cup football final match.
Al-Shabaab also acknowledged carrying out a suicide bombing in Djibouti that killed a Turkish national and wounded several Western soldiers.
The group also admitted carrying out a recent car bomb attack on the Mogadishu airport that targeted a UN convoy.
In February 2012, Al-Shabaab and Al-Qaida announced their formal alliance through a statement in which Godane swore allegiance to Al-Qaida and promised to follow "the road of jihad and martyrdom in the footsteps that our martyr Osama bin Laden has drawn for us".
Before assuming the leadership of Al-Shabaab in 2008, the Afghanistan and Pakistan-trained Godane once ran a small supermarket in his home region in the northern self-declared republic of Somaliland.
He is also reported to have once worked as an accountant for an airline.
-nation.co.ke