American firm strikes oil deposits in Garissa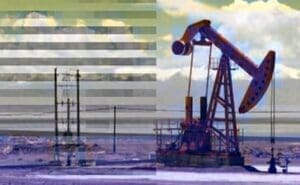 Garissa, Kenya: The announcement by an American exploring firm that Garissa County will soon join the league of oil producing regions in the world has been received with jubilation and fanfare.
Camac Energy Kenya limited, an oil and gas exploration, development and production firm, has announced it would soon commence an extensive process to acquire seismic survey data on Block L1B.
Studies done by the firm suggest that the onshore block, which is part of the larger Lamu basin and spans Garissa and Tana River Counties, may hold as much as 900 million barrels of oil, which can be explored commercially.
Augustine Nkuba, the Managing Director of Camac Energy Kenya limited announced "plans to shoot 2D seismic survey in the region for the next five months.
Nkuba said the firm had already begun moving crew and equipment on the site with the final consignment due in a fortnight.
The company has completed gravity and aerosol-magnetic surveys as well as the environmental and social impact assessment on the block.
According to the MD, the firm's activities on the block are targeting net un-risked prospective resources of 900 MBO (million barrels of oil). An earlier well sunk in the block in 1975 showed presence of natural gas and oil.
Residents associated with bareness burst into celebration as the news of discovery of potential petroleum oil was made by the Garissa Governor Nathif Jama during stakeholders meeting in Garissa town.
Other residents celebrated in style by praying to Allah asking him to protect them from the "curse" associated with oil exploration such as communal fighting for resource control.
Speaking in Garissa during a sensitization workshop ahead of the survey,  Garissa Governor called on the oil exploring firm to uphold its environmental obligations and protect the flora and fauna which abound in the area where the survey is set to take place.
-standardmedia.co.ke