Museveni will not go to ICC with Uhuru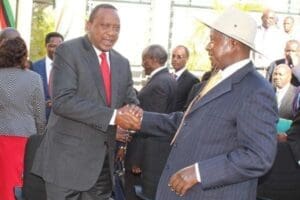 Uganda President Yoweri Museveni will not travel to The Hague in solidarity with Kenya's Head of State Uhuru Kenyatta who is set to appear before the International Criminal Court next week.
Mr Museveni's Special Presidential Assistant for Communications Sarah Kagingo termed as false claims that the Ugandan leader had cancelled the country's independence day celebrations to go to the ICC.
It is not clear whether Rwanda President Paul Kagame will go to The Hague but sources close to him said he may not travel.
ICC judges ordered President Kenyatta to travel to The Hague on October 8 for a status conference.
The ICC judges rejected his request to be excused from attending the trial or for postponement of the hearing.
-nation.co.ke