DIASPORA KENYAN AUTHOR RE-WRITING HISTORY AWAY FROM HOME
DIASPORA KENYAN AUTHOR RE-WRITING HISTORY AWAY FROM HOME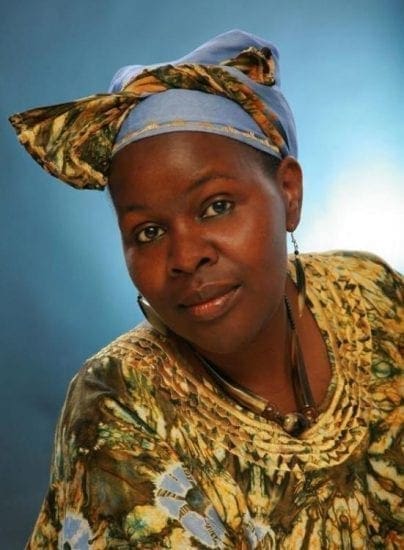 Carole Njeru Kawira is a budding author, poet and a storyteller who has used her magical words to describe her childhood experiences to help the youth in Kenya and in the diaspora focus on their African roots.
She tells incredible stories reflecting on her childhood memories at the foot of Mount Kenya while marvelling at the capped peaks that melt into rivers and streams.
Kawira explains how her childhood experiences have left an indelible mark in her thinking and continues to influence her writing.
"The meandering streams of fresh cool waters and a waterfall were my lullabies every night," she says.
"It is this nature and the fullness of life I experienced that I now  wish to protect for posterity."
Now living in Germany, her dream to tell stories that died with the fireside tales told by our grandmothers still lives on strong.
She has put these ideas in children's books.
"Currently, Kenya Literature Bureau has published my Songs of the Jungle— which is a primary school book on poetry," she says.
"They are also reviewing two of my works, Coming Home and Masts of the Gods for possible republishing and redistribution in Kenya".
Masts of the Gods is an e-book which is being sold online on Amazon.
This is her second book and is a well-written in prose and verse, laced with an informative chart of all Africa's 54 states.
PRESERVE CULTURE
"My goal is to motivate, inform and steer the young generation to creativity in their locality. To stop being an all-consumer market and recognise the potential in Africa," Kawira said.
She hopes that her  writing will  help preserve African culture and traditions by educating young Africans and other artists using stories, poems, films and other mediums.
The stories are captivating and relive Africa's rich oral tradition and natural life in a clean environment of fresh air with an abundance of  wild animals, wild foods and fruits and away from pollution and the challenges of urbanisation.
"I dream of capturing and promoting the values of our beautiful traditions through the written word and motion pictures to be able pass on the rich oral narratives that are threatened by modernity," she says.
"There is a special beauty in memories deeply rooted in one's life. For me, that beauty goes back to my childhood, when I was growing up in a village at the foot of Mount Kenya," Kawira explains.
 FOLKLORE
From her exposure, the art of oral literature through folklore, riddles, wise sayings, proverbs, songs, dance, drums and other musical instruments she gained a lot of Afro-influence.
For Kawira, some of her inspiration is from  the art of handwork through  sculptures and figures, weaving, clay forms and fine art found in caves and on stones and drawn with special natural colours. The different rituals performed in Africa's natural setting accompanied by  music, drums, dance and traditional foods   define Africa.
It is different from today's story told about Africa from the lenses of the West.
"I have learned a great deal about my clan and family.
This education included our way of life and discipline. Good manners was emphasised. Life and nature were given great respect, and despite all the changes that come with modernity,    I still treasure the education that has remained with me up to today," says Kawira.
"I remember the enthusiasm and curiosity with which I listened to stories in the evenings around the fire; stories lovingly narrated and sometimes filled with suspense.
"I also remember the simplicity of the excusions with my grandmother as she collected wild vegetables, berries and fruits, during which she told us of the mysteries and secrets of nature that protected her from harm. We learnt about health and healing."
Kawira's past is similar to many of   her generation, but a gem which many children of Africa will no longer see because of western influence and rapid urbanisation.
Today it is almost impossible for one to find those wild fruits and vegetables.
PURE FORM
Many grandmothers today see their grandchildren for less than a week in an entire calendar year.
Worse still they cannot even tell them stories because they do not speak the same language.
"I listened to all this and more with awe.
This is what I want to pass on. Just as it was for me, this is what I would like to preserve and keep in its purest form."
Her parting shot is just cool.
"So tell me your story, I am all ears, and let me tell you mine…please listen!
Then you will at least understand my background, my home, where I have come from, my roots, my identity…and then you will understand me."
DIASPORA KENYAN AUTHOR RE-WRITING HISTORY AWAY FROM HOME