Former Assistant Minister Betty Tett arrested over claims of murder plot
Former Assistant Minister Betty Tett arrested over claims of murder plot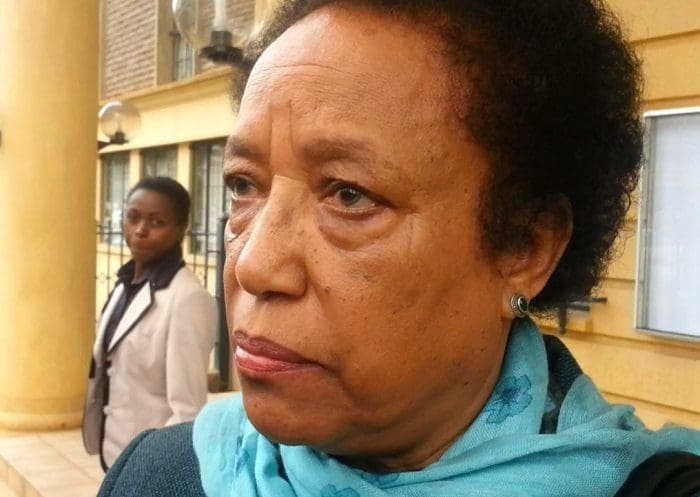 Former Assistant Minister Bett Tett has been arrested and questioned by police in connection with a case of a plot to kill the Scanad Managing Director Andrew John Laird White in Nairobi.
Police arrested Ms Tett from a Nairobi hospital where she had been admitted over undisclosed complications.
Ms Tett had been mentioned by her former employee in the alleged conspiracy.
We could not get a comment from Tett as she was still being questioned by police by the time of going to press. She looked frail when she arrived at the station under police escort.
John Wachira Linus was Wednesday produced in court and charged with conspiracy to murder contrary to the Kenyan law. He appeared before a Kibera court and pleaded not guilty and was remanded in police custody until next Monday to allow police complete investigations.
A charge sheet produced in court said on diverse dates between August 1 and December 29 at unknown place in Nairobi, Wachira jointly with others not before court conspired to kill one Andrew John Laird White.
Mr White's lawyer Cliff Ombeta was also in court and said his client expects justice.
Mr White and the former politician had been business partners before they fell out. This was after White apparently took over all the lucrative advertising business they were running jointly.
According to statements recorded by Wachira, Ms Tett had allegedly asked him to "eliminate" White.
The politician allegedly paid him a down payment of Sh1 million and was to deliver an extra Sh2 million after the mission.
She also allegedly bought him a motorbike to conduct the alleged murder. But Wachira approached White and informed him of the plot.
It was then that White involved police in the investigations. Dagoretti head of CID Joseph Ondoro said they had recorded statements from the former politician and will wait for further instructions on the way forward.
"We will take further action if the DPP says there is sufficient evidence to also charge her. So far we have evidence that we think can sustain a conviction," said Ondoro who was also in court earlier on in the day.
Former Assistant Minister Betty Tett arrested over claims of murder plot