Most watched videos in Kenya-New TubeRewind 2014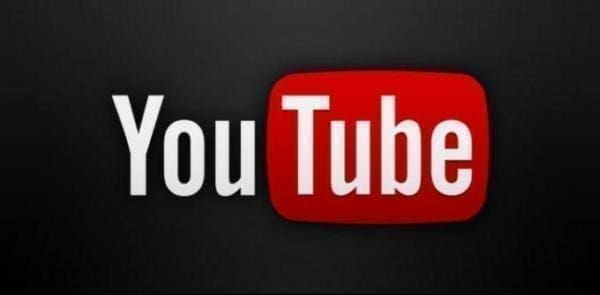 Most watched videos: YouTube yesterday (09.12.14) announced the top watched videos by Kenyans in 2014. YouTube Rewind reveals popular videos created, uploaded and watched on YouTube, bringing new revelations on videos that captured attention of Kenyans from January to December 2014.
Nishike song by Sauti Sol was the top music video of the year. The second top music video was Tam Tam remixx by Willy Paul, a song featuring Size 8 while Sauti Sol's Sura Yako song featuring Sarakasi Dancers came third.
Other music videos that made to the top ten are: Kookoo, a song by Elani;  Kioo, a song by Jaguar; Barua by Bahati and Elani's Milelesong. Mfalme Wa Mapenzi by Sanaipei, Kitanzi by Willy Paul & Gloria Muliro and Prokoto song by Victoria Kimani featuring Ommy Dimpoz, Diamond Platnumz were also on the list.
When advertisers create videos that tell great stories, viewers stay hooked to them. 2014 reflected this same trend as Open Your Eyes Kenya, an advert by Safaricom Foundation emerged the most watched video of the year. This was the Foundation's CSR initiative aimed at empowering over 300,000 Kenyans who are visually impaired. For each view the video got, the Foundation matched it with financial contribution.
Makri ya Injili, an investigative feature by KTN's Jicho Pevu about Victor Kanyari, a pastor at the Salvation Healing Ministry Church who was allegedly faking miracles drew many people to his story on YouTube. Vera Sidika's interview on The Trend by NTV caught attention of Kenyans who wanted to learn more about the socialite's life style.  The love tale of an Asian lady who defied her parents order to marry a Bukusu man that led to the creation of#MyBukusuDarling on social media was among the top ten in this list of most watched videos.
Top 10 videos
Open Your Eyes Kenya
The World is Ours (Africa version): Coca-Cola's 2014 FIFA World Cup™ Anthem
Coca-Cola Fans United
Makri ya Injili
Barclays Africa | What does to Prosper mean to you? #ProsperAfrica
#theTrend: Socialite Vera Sidika's new look
Airtel TRACE Star
My Bukusu Darling: Asian lady defies parents and strict traditions for love found in a Bukusu man
First lady runs into Uhuru's arms
Mwanaharakati asimulia yaliyotendeka Raila akiwa ng'ambo
Top 10 music videos
Sauti Sol – NISHIKE (TOUCH ME) Official Music Video
Willy Paul feat. Size 8 – Tam Tam Remix (Official Video)(@willypaulbongo)
Sauti Sol – SURA YAKO Official LIPALA Dance Instructional Video feat. Sarakasi Dancers
Elani – Kookoo [@elanimuziki]
Jaguar Kioo (Official Video) Main Switch
Bahati – Barua (Official Video)
Elani – Milele [@elanimuziki]
Mfalme Wa Mapenzi -Sanaipei OFFICIAL ULTRA HD VIDEO
Kitanzi – Willy Paul & Gloria Muliro [GloriaMuliroTV]
Victoria Kimani – Prokoto (Official Video) ft. Ommy Dimpoz, Diamond Platnumz
This year, the Kenya YouTube Rewind list represents the amazing variety of creativity brought to YouTube each day, which can include social commentaries, pranks, advertisements, and thrilling moments from traditional media and big names on YouTube.
Most watched videos in Kenya-New TubeRewind 2014