Death Announcement of Samuel Karanja Njenga of Slough Berkshire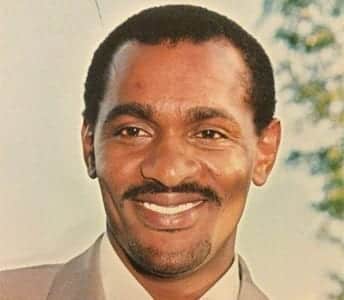 It is with great sadness and humble acceptances of God's will that we announce the death of SAMUEL KARANJA NJENGA of Slough Berkshire, which occurred on Monday 19th January 2015 at Royal Berkshire Hospital in Reading after a short illness.
He was the beloved husband of Claire Birege, father to Tracey (Lulu) and Ian. He was a son to the late Abraham and Mary Muthoni Karanja of Kiambu. Brother to John Mburu Karanja of Alabama USA, the late Charles Mbugua Karanja, and Irene Njeri Njihia also of Alabama USA.
He was an uncle to Kevin Karanja, Keith Murimi, David Muthomi, Kyle Wangari, Muthoni, Ryan Kimani, Kimberley Kimani, Tatiana Muthoni, Malaika Napiya. Brother in law to Roger Kinyanjui, Stina Kinyanjui, Esther Njambi, Salome Kimani all of Slough and Stoke Poges respectively.
You are all invited for prayers and funeral arrangements at his home, 17 Aspen Close, Slough, Berkshire SL2 1ET.Your prayers, attendance and contributions will be highly appreciated.
Those wishing to help the family financially can do so through: The Halifax Bank: Account Name – C. N. Birege. Ac. No: 00831782  and Sort Code: 11 07 08.
The date of the funeral service will be announced shortly. For more information please contact: 07961726454 – 07446010412 – 07956607538  or 07748961488.


Africa Welfare Association (AWA)
is a pioneer provider of services to it's Diaspora members in the event of loss of a loved one. We are entrusted with the welfare of the African Diaspora globally.
Granting You Peace Of Mind
We are entrusted with the welfare of the African Diaspora globally. AWA was set up in response to the ever-growing demand for services at a critical time. With trusted partners, AWA will offer you benefits wherever you are in the world.
100% Repatriation Expenses
We facilitate the preparation and return of the deceased to their home country.
Travel Arrangements
We cover travel expenses for the enrolled spouse and enrolled dependent children.
Additional Expenses
All extra expenses incurred will be covered in home country not to exceed $2,000 USD
Death Announcement of Samuel Karanja Njenga of Slough Berkshire