Kenyatta's ICC victory a win for the continent – African Union
Kenyatta's ICC victory a win for the continent – African Union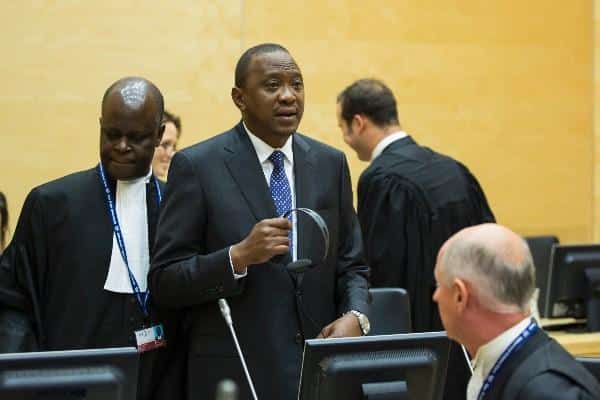 ADDIS ABABA, Jan 30 – Africa has described the failed International Criminal Court (ICC) case against President Uhuru Kenyatta as a major victory for the entire continent.
African leaders gathered at the 24th Extra-Ordinary Summit of the African Union in Addis Ababa, Ethiopia said the ICC debacle against President Kenyatta was a win-win situation against the forces of international impunity and injustice.
"The victory for Kenyatta is victory for all Africa," said the outgoing AU chairperson and President of Mauritania Mohamed Ould Abdelaziz when he addressed the opening session of the summit attended by over 30 heads of state including President Kenyatta.
The AU groups all the 53 African countries except Morocco which is not a member.
The Afrian Union chairperson underlined the urgency to operationalise the proposed Africa Court of Justice to provide African solutions to African problems.
The ICC recently dropped all criminal charges against President Kenyatta for lack of evidence.
However, the case against Deputy President William Ruto and radio journalist Joshua arap Sang is ongoing at The Hague, Netherlands.
For the last six years since the onset of the Kenyan cases at the ICC, Nairobi has been pushing for a comprehensive overhaul of the Rome Statute to ensure that its mechanisms duly recognise African realities and socio-political context with regard to conflict resolution, justice, accountability and political stability.
And because these efforts have not succeeded, Kenya has indicated that it will associate itself with the new initiative to establish an African International justice mechanism that handles African challenges from an African perspective.
President Kenyatta is expected to make a statement on the ICC issue when he addresses the AU summit before it closes on Saturday. Meanwhile, Zimbabwe President Robert Mugabe has been elected the new chairperson of the AU.
Mugabe's election is seen as a major statement by the AU especially because the Zimbabwean leader is among some of the most criticised presidents from Africa for his uncompromising stand on neo-colonialism, injustice and impunity by Western nations.
The summit is also being attended by several Presidents and Heads of State from the Middle East including Palestine. United Nations Secretary General Ban Ki-moon also addressed the summit.
The UN chief asked political leaders who had been rejected at the ballot box to honor the decisions of the voters and leave office.
He said there were concerns worldwide about some leaders who try to cling to power when their term ends.
"I share those concerns. Undemocratic constitutional changes and legal loopholes should never be used to cling to power", said Ban.
He urged all leaders in Africa and around the world to listen to their people and their wishes.
"Modern leaders cannot afford to ignore the wishes of those they represent," he said.
Ban also asked AU member States to stand for accountability, which he said was critical to end impunity and for post-conflict reconciliation.
Kenyatta's ICC victory a win for the continent – African Union