Two young Kenyans donate organs in London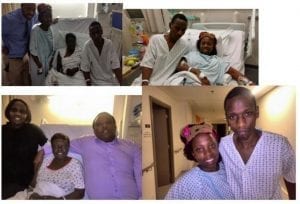 In the 2nd week of January 2015 at Royal London Hospital two angels Helen and Gad became live donors to their loved ones Michelle and Katherine.
We have been their peer supporters and they are doing well. I longed to see change in our attitude towards organs donation and transplantation. That change is here.
As we embark on our work at Kidney Research from this March 2015 with,Kiambu County, Mount Kenya University, Toledo University, Alliance For Paired Donation and Kings College London. We also
count on the support we get from Kings College London and
Transplant Link.
We can confidently say now that there's hope for kidney patients in Kenya.