Kenyan woman gang-raped in Delhi, four held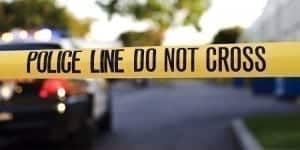 A 35-year-old Kenyan woman was gang-raped in a moving car here, the police said Friday, adding that four people have been arrested.
The woman was found in an unconscious state near the toll plaza of DND flyway (Delhi-Noida-Direct flyway) in Mayur Vihar area of east Delhi around 2.43 a.m. Friday.
"Some passersby near the toll plaza informed police as the Kenyan woman was lying on the road and continuously crying 'my purse, my mobile'," said a police official.
Police said the victim was under the influence of alcohol.
"The victim told us that she had boarded a car near a shopping mall in south Delhi's Saket. Four people were sitting in the car and they gang-raped her in the moving vehicle," the police official said as per the victim's complaint.
Police added that the woman did not know the accused and jumped out of the car near the toll plaza in Mayur Vihar area.
Rakesh, Deepak, Sunny — all residents of west Delhi's Devli village — were arrested along with Jonson, a resident of Mayur Vihar, hours after the incident.
"We got the registration number of the car which was used in the commission of crime with the help of the footage captured in the CCTV cameras installed near the toll plaza," said the officer.
"We recovered the car from Mayur Vihar and arrested its owner Jonson. The other three accused were also arrested later on his information," the official said.
-newkerala.com