BRITAIN WARNED OF IMMINENT ATTACK, BUT KENYA TRASHED IT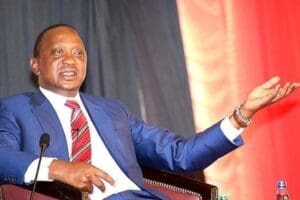 Kenyans were outraged after finding out that Britain had fingered Garissa County as possible target by terrorists in its latest travel advisory, which was trashed by President Uhuru Kenyatta.
The UK government had advised against "all but essential travel to" areas within 60km of the Kenya-Somalia border, Garissa County, Eastleigh, Lamu County and areas around Tana River County.
It also warned its citizens against traveling to within 15km of the coast from the Tana River down to and including Tiwi, which includes Momabasa Island, Moi International Airport (including transit through the airport), Malinidi, Kilifi and Watamu.
MUSEVENI ACTED
UK had issued a similar advisory for Uganda, but unlike his neighbour, President Museveni took it seriously and deployed security personnel to patrol the streets including at night.
In contrast, President Kenyatta seemed angered by the advisory, dismissing it as sabotage.
On Wednesday, he haughtily dismissed British tourists as "taxi drivers".
"I have not heard them (UK) issue any travel advisory against other European countries which are facing terrorism," he said, adding that they will not intimidate Kenya.
"If they do not want their taxi drivers to come, (President Barack) Obama is coming."
He was responding to questions from a TV presenter during the Diaspora Investment Conference in Nairobi.
"Ni nyinyi mwende muulize hao watu wa UK. Muulize hao makaburu (it's you to ask the British) how Kenya is unsafe.
"Wamejaa hapa. Maaskari wao wako hapa, wanatrain hapa (so many of their citizens, including soldiers under training, are in Kenya). Every afternoon wanacheza golf hukoWindsor halafu wanaenda wanasimama huko wanasema (they play golf here then go back home to say) Kenya is unsafe…" he said.
'KUPIGA MAGOTI'
"We are tired kupiga magoti mbele yao (of kneeling before them)," he said in response to a question from a journalist."
Kenyans online were outraged.
Barry said: "When will we learn."
Charles Inwani wrote: "Knee jerk responses simply dig us deeper into a hell hole we are in!"
Eric Munene weighed in: "A week later we're less 147 beings."
-nairobinews.co.ke