SHOCKING: See how this University in CROATIA remembered the 147 Garissa comrades
SHOCKING: See how this University in CROATIA remembered the 147 Garissa comrades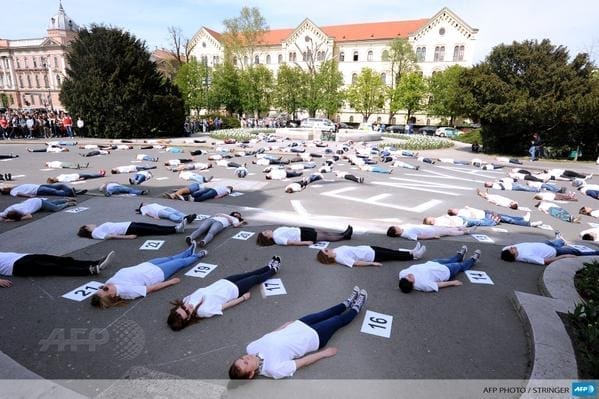 Surely this is the real dramatization of the terror attack in Garissa!
Zagreb University in Croatia students took time out of their classes to pay tribute to the students who lost lives in Garissa. The students all lay on the ground each with a number representing the 147 students who were killed in Garissa terror attack. The students remained moot on the ground for 147 seconds.
In Kenya, activist Boniface Mwangi led other Kenyan artist in paying tribute to the students by creating 147 masks bearing names of each student killed and accounted for in the heinous murder.
-kenya-today.com
SHOCKING: See how this University in CROATIA remembered the 147 Garissa comrades