Al Shabaab recruit surrenders to Garissa police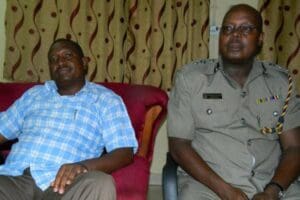 A 22-year-old al Shabaab recruit surrendered to police in Garissa on Thursday morning.
The man reported to a border police station on Tuesday evening after trekking from Somalia's hinterlands area, said acting county commissioner James Kianda.
"We have interviewed him and we are convinced he is of sound mind," Kianda told the press at his office.
"We believe his claim that he is a defector of al Shabaab. He told us he was tired of the activities of the militia."
The man joined the group in 2011 after dropping out of primary school, Kianda said.
He said the recruit reported that there are many al Shabaab operatives in Kenya.
Kianda said defectors who surrender before the end of the state's amnesty period will not be victimised.
He said they will be reintegrated into society and protected from the terror group.
"I appeal to all youth who joined this outfit to present themselves to the nearest police station or security agency without any fear of being prosecuted or mistreated," he said.
He urged residents to report suspected criminals living in their midst to authorities
County police commander Shadrack Maithya, Criminal investigation officer Daniel Muleli and National Police Service county commander Rashid Yakub were also present.
-The Star.co.ke