Collins Injera's Reaction After Sh9 Million Blunder
By now you've heard about Collins Injera's Sh9 million blunder. On Sunday, the Kenya 7s star reached a milestone 200th try in a win over Japan at the London sevens.
To mark this occasion, Injera pulled a permanent marker from his sock, signed the ball then rushed to the nearest camera and autographed it. The lens happens to be worth £60,000 (more than Sh9 million), and now the markings cannot get out.
Speaking of his action, Injera said, "I had no idea the camera lens had no protective covering, I was indeed carried away and didn't actually know the kind of damage I had done at the moment."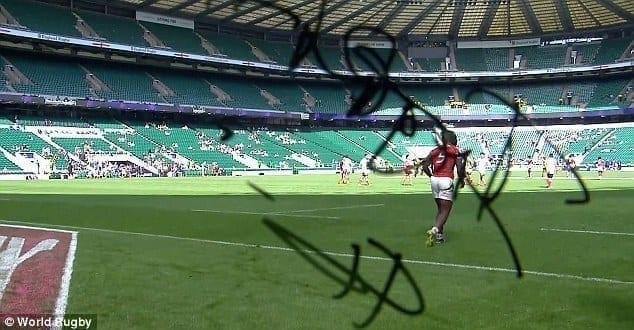 Well, there are lessons to be learnt for everyone. The cameraman should moving forward ensure his lens has a protective cover, and Injera should use temporary markers if he has to autograph cameras.
– nairobiwire.com