Corrupt Public officials and Politicians should lose government pensions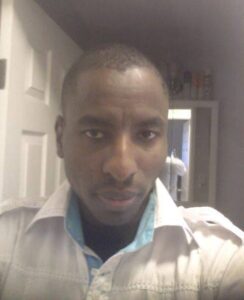 With 175 politicians accused of swindling taxpayers still able to collect pensions after suspension, Anti-corruption and Ethics commission should stop the government from giving taxpayer money to the corrupt.
Since Kenya's independence from Great Britain in 1963, government pensions in Kenya have been inviolate — a contractual obligation guaranteed by the Kenyan constitution to the most ignorant  primary teachers as well as the most corrupt Members of Parliament. The only requirement was length of service.
This would strip benefits from those convicted of offenses such as embezzlement, bribery, perjury,drug traffickers, abuse of office, tampering with a government record and other offenses related to their duties.
"I believe it would overwhelmingly approve this constitutional referendum if it were placed on the ballot. The fact that convicted felons who violated their oaths of office sit comfortably in their offices collecting government pensions not only damages public faith, but is a clear waste of taxpayer money. The time has come for a change." Dishon Ndubai Kirangi a Kirinyaga County based politician stated.
In Western countries when an elected official is sworn into office, he or she must sign a solemn Oath stating that they will uphold the laws and the Constitution .This Oath sets the highest standard for integrity – the public's trust. A violation of that trust, while in office, demands pecuniary as well as criminal penalty.
"It is critical that we enact a law that applies to all public officials. The public deserves nothing less." Miano Maina, US based Attorney said.
The debate come amid concern after Ethics and anti-corruption commission (EACC) indicted 175 public officers with corruption allegations and after President Uhuru Kenyatta refused to sign into law the Retirement Benefits (Deputy President and Designated State Officers) Bill, 2013, that would have given their leader and former Vice President Kalonzo Musyoka Sh21 million and Sh19.8 million in lump sum payments respectively. The two would also have received Sh960, 000 and Sh880, 000 as a monthly stipend respectively .The Head of State did not sign the Bill into law on grounds that the two leaders have remained in elective politics.Mr. Kenyatta's decision has ignited national debate with some arguing that the decision was unfair and malicious.
Why the sudden balking? With the public-pension crisis threatening to bankrupt National and County governments down the line, the public fear anything resembling a precedent for widespread pension reductions.
Report by Samuel wamwea Sr.