Mother of Uhuru's 'son' stuck in hospital over unpaid bills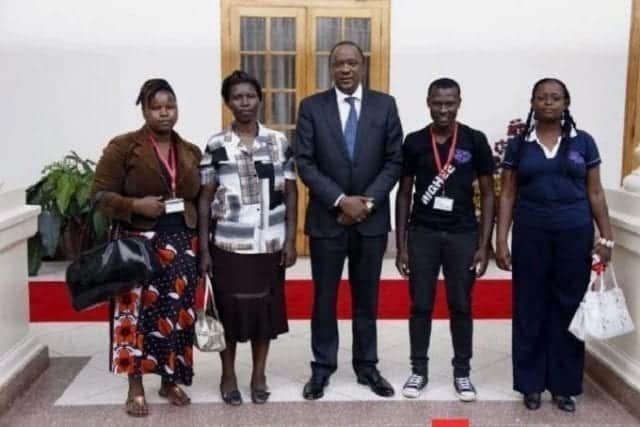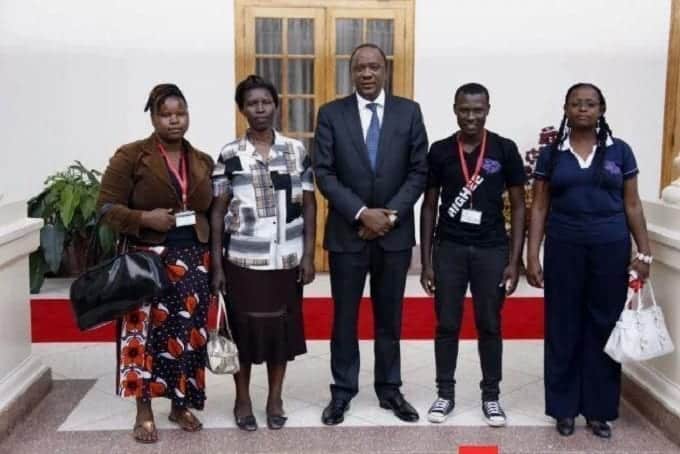 Daniel Owira aka Otonglo, the boy whose poem Otonglo Time not only tickled President Uhuru Kenyatta, but it also earned him a place in the First Family as an 'adopted son'.
Uhunye was so touched that he promised to educate the boy all the way to university.
The Nairobian can exclusively reveal that Owira's mother has been detained for the past three weeks in Nairobi West Hospital over a ShSh120,000 bill. Owira's mother, Rose Awino Owira, was among dozens of people injured on May 10, 2015 in South B when a wall collapsed following a heavy downpour. Ten people died on the spot.
After the incident, Rose was rushed to a clinic in South B for first aid before being transferred to Nairobi West Hospital for specialised treatment.
"The pillar connecting the wall fell on me and it took seven men to raise it, and two more to drag me from the rubble. I was conscious all through and my jaw had been split into half. My arm and shoulder bone were broken too," narrates Rose from her hospital bed.
She says she had Sh6,000 in her savings account which was immediately used by the South B clinic to set her bones right and carry more tests. She was then referred for specialised treatment to Nairobi West Hospital.
"I was brought here by a friend of my daughter, and fortunately, he agreed to pay Sh4,800 before I got admitted since I had no money at all. I got adequate treatment and was discharged three weeks ago."
She says the community held a harambee and Sh120,000 was paid to the hospital. Her bill was Sh233,000.
"I was left with a balance of Sh113,000 and the hospital could only let me go if I deposited a log book or title deed with them. I don't have anything to leave here as security. The bill has now risen to Sh120,000," says the fishmonger who lives in Fuata Nyayo slums.
The 52-year-old says her kids have been starving since she is unable to provide for them.
"I have a disabled son who has to be fed, washed and taken care of, and I am the only one who does that. During the floods, my house was filled with water and my elder son had to stand holding his two siblings the whole night. Half of the house was under water. I felt so helpless since the hospital couldn't allow me to go home and take care of my children," says Rose.
She says her problems have also been compounded by a call from Daniel Owira's school demanding Sh18,000 in fee arrears. She is appealing to kind-hearted Kenyans who can help her clear the outstanding bill to get in touch with the family representative on 0721124652.
Uhuru's Adopted Son Daniel Owira (Otonglo) Secures CNN Internship
Mother of Uhuru's 'son' stuck in hospital over unpaid bills