Take cheap US loans to invest in Kenya,Githae tells diaspora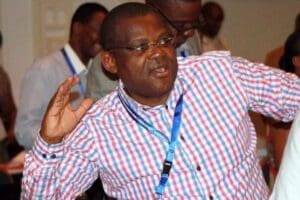 The Kenyan envoy to the US has urged Kenyans living in the US to borrow money from banking institutions in the United States and invest in Kenya.
Speaking to the Nation by phone from Washington, DC Ambassador Robinson Githae said loan interest rates in the US are at an all time low and therefore it is the best time to borrow money for investment.
"Borrow money here and invest it back at home because the US offers better rates while Kenya provides better returns on investment," he said.
Mr Githae, a former finance minister turned diplomat said in the current globalised economy, Kenyans living abroad especially in North America where the economies were doing relatively well should exploit opportunities that dual citizenship provided to make wise investments.
"President (Barack) Obama's administration has just renewed the African Growth and Opportunity Act for another term. Kenyans living in the US can therefore borrow money here, go to Kenya and set up shops to make textile products and then sell them in the US markets. Or one could invest in real estate in Kenya," he said.
The envoy said President Uhuru Kenyatta's government has created an enabling environment for the diaspora to invest in the country.
Mr Githae is set to open the Kenya Diaspora Home Expo in Dallas, Texas.
He said the expo will help the diaspora access to various exhibitors from Kenya to get information on investment opportunities in Kenya.
"These expos are good for the diaspora because they do not have to necessarily travel to Kenya to explore investment opportunities," he said.
The Kenyan Diaspora Homes & Investments Expo (KDH Expo) that opened today in Irving Convention Center in Dallas, Texas is an initiative of Kings Pride Properties, a subsidiary company of the Telagen.
Telagen chairperson Major (Rtd) David Karau said the expo has attracted exhibitors in real estate and financial institutions from Kenya.
-nation.co.ke