Introducing SME Biz Hubs: Entrepreneurs New Hangout Joint!
Introducing SME Biz Hubs: Entrepreneurs New Hangout Joint!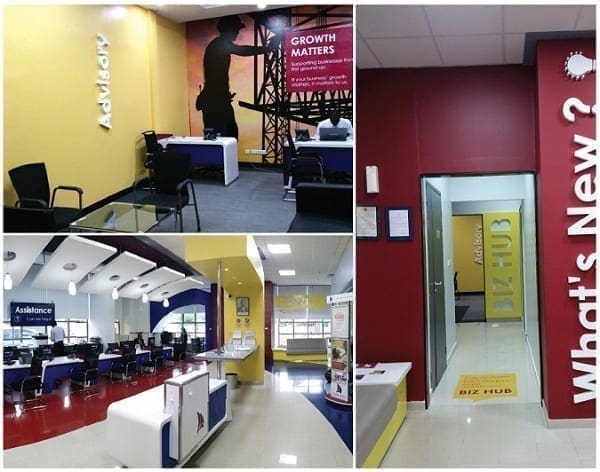 SMEs are very important to growth of the world and especially to developing countries. They are at the heart of developing countries' entrepreneurship and the source of most new employment opportunities and productive investment. SMEs also help in growth and poverty reduction in the globe. They bring innovation into the economy, despite their size, they are good in embracing new trends in the innovation industry, therefore, driving the innovation within their respective sectors. This allows SMEs to be pioneers in emerging technologies, paving the way for bigger and braver investments.
A prosperous SME ecosystem ensures that products and services never fall behind the competition and that the companies are able to make a difference on the market. Since SMEs are more adaptable to change, they have a better chance of withstanding difficult economic conditions and they are faster at recovering from crises
In Kenya, SME's role in economic growth has gone unappreciated for years, especially because not much is said about the number of direct and indirect jobs that they create and the amount they pay in taxes, which may not be much if looked at individually.
On the other hand SMEs are a foundation for the larger firms of the future more large firms started as SMEs before there grew large. According to the Capital Markets Authority of Kenya (CMA), SMEs offer employment to an estimated 7.5 million people (30%) in Kenya and accounts for 80% of employment and contributes over 92% of the new jobs created annually according to the Kenya National Bureau of Statistics.
However, they have weaknesses and face challenges, when it comes to networking and partnering with large businesses. More challenges involve, lack of capital and time to market their businesses and the inability to prioritize the most important marketing strategies. Our research indicated that banks in Kenya are not doing enough to help the SMEs. We want to listen and understand clients while giving them flexible solutions that enable them achieve what matters most to them. We want to be the SME bank in Kenya.
Entrepreneurs do not have a forum where they can meet and exchange their experiences with other entrepreneurs. They do not have a forum to engage with their financial partners. What if there was a way that they could meet together with their financial partner to share their knowledge and get financial and business advisory? Welcome to our SME Biz Hub.
The SME Biz Hub is our way of promoting Kenyan entrepreneurs. They will present an opportunity for our clients and non-clients to hold meetings while providing the client with access to financial & non-financial services. Services such as advisory services from our dedicated Relationship & Portfolio Managers, internet access and meeting rooms for networking with other market players and presentations to their customers.
We have also streamlined our business product propositions & simplified our service offerings giving our SMEs so much more. So, are you an entrepreneur looking to network with other like-minded individuals? Visit our new SME Biz Hub's are located at Hurlinghum Branch, Nairobi and Moi Avenue Branch, Mombasa.
Read more here