LUPITA SHOWS OFF HIDDEN TALENT AWAY FROM HOLLYWOOD GLARE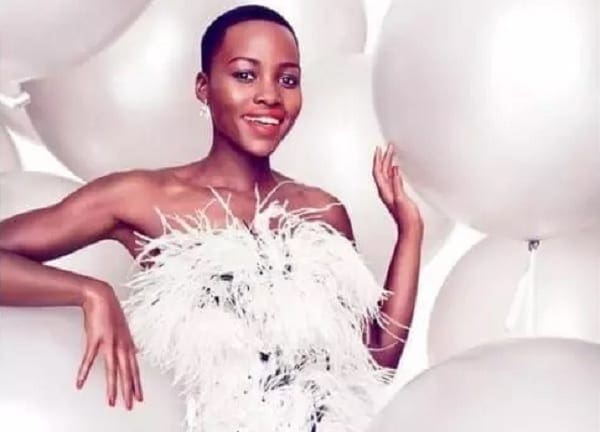 Oscar winner Lupita Nyong'o recently opened her world to reveal her hidden talent in hair braiding and even went on to do her friends' hair for a media interview.
Ms Nyong'o, who is perhaps the most popular and highly rated African actress, sensationally revealed how a bad hair braiding experience while studying in the United States prompted her to learn the art and by extension help out her close friends.
During a candid interview with the Vogue at the New York City's Ludlow Blunt salon, the Oscar winner braided her six friend's hair in different style's while explaining what the art has taught her.
STYLE HER HAIR
While attending Amherst's Hampshire College after finding herself "morbidly disappointed" with braiding salons, she vowed to learn how to style her own hair.
"I went home for the summer and an aunt of mine who has a hair salon…I went and asked her to teach me. I learnt how to do cornrow, box braid and twist and now I really enjoy braiding hair for my friends," Lupita told Vogue.
Ms Nyong'o added that she had intended to make the art a side hustle while studying both at Hampshire College and Yale School of Drama but she was unable to charge her friends.
The skill, she said, kept her awake during long classes and helped her forge lasting, intimate relationships with the "genuine," "honest," "creative" friends who continue to "challenge me and require me to grow as a human being."
UP, CLOSE AND PERSONAL
"For me braiding hair is an intimate thing as you are getting up, close and personal and I like to do it for people that I know and love and trust," she added.
During the interview, the actress was braiding six of her friends' hair, one of them being Jennifer Odera, a graduate student and childhood friend, Tashal Brown, an educator and Nyong'o's roommate from Hampshire College.
Ms Nyong'o's Yale classmates Miriam Hyman and Hallie Cooper-Novack were also braided during the interview along with Stacey Sargeant, an actress whom she met while at the university and Nontsikelelo Mutiti, a professor and artist who is currently hosting an art show revolving around the culture of braiding at New York City's Recess gallery.
At the end of the interview the friends congregate playfully for a final shot with neatly braided hair by the Oscar winner herself, an art she says will remain a hobby.
-http://nairobinews.co.ke
LUPITA SHOWS OFF HIDDEN TALENT AWAY FROM HOLLYWOOD GLARE