Donald Trump political adviser fired for racist remarks against Obama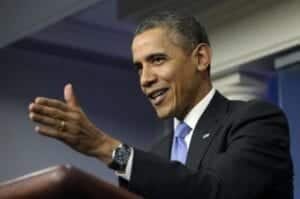 Donald Trump's political adviser lost his job for racist remarks against US President Barack Obama's Kenyan roots.
According to The Washington Post Sam Nunberg was fired after his Facebook posts dating back to 2007, that linked Obama's Kenyan roots to socialism resurfaced.
In one of his Facebook posts that he subsequently deleted, Nunberg criticised Obama's healthcare plan dubbed Obamacare, terming it as Kenyan healthcare reform.
"Rush has called it – Obama is not getting universal Kenyan healthcare, take it to the bank," Nunberg said in one of several posts he said he did not remember putting up when contacted by the Business Insider.
Trump himself was one of the major proponents of the "birther" movement, a group of US politicians that alleged Obama was in fact born in Kenya and, therefore ineligible to be US president.
Thought leaders in the US have raised questions over Trump's suitability as president following the damning emergence of Nunberg's past remarks and his proximity to the candidate.
"That is ugly and repugnant for anyone to have access to the front-runner as a paid employee that has these kinds of sentiments and has them so arrogantly that they would place them on their Facebook page," American baptist leader and civil rights activist Al Sharpton told the Business Insider.
The billionaire business mogul's campaign team maintained that Trump was not in support of the sentiments expressed by Nunberg.
"If these statements are accurate, we are very clear that Mr. Trump would never condone such statements from anybody on the campaign," an official in Trump's campaign team said.
Interestingly, Nunberg has been fired before from the Trump campaign team. In 2014 he was terminated after he allegedly facilitated an article in BuzzFeed that was unflattering to Trump.
Obama who was recently in Kenya referred to himself as "the first Kenyan – American to be elected President of the US.