Kenya to hold Diaspora investment forum in Australia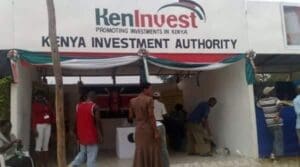 NAIROBI, Kenya, Aug 12 – The Kenyan High Commission in Australia will on Friday in partnership with Queensland University of Technology (QUT) host the Kenya Australia Investment and Diaspora Forum 2015 at the Queensland University of Technology in Brisbane, Queensland State.

With the theme "Leveraging on Australia's expertise and investments to anchor Kenya's renewable energy and agricultural sectors, "the forum intends to promote investment opportunities to Australian investors as well as establishing partnerships with both the National and County Governments.
The forum will also showcase emerging opportunities for investments in Kenya especially in the natural resources sector and offer a networking opportunity for the Kenyan Diaspora.
The Forum will be attended by an array of private and public sector players from both Kenya and Australia in order to create strong partnerships that can help attract investments. A strong delegation from the Council of Governors will also be participating in the Forum.
'Australia has enjoyed over 20 years of steady growth driven by its strong and developed natural resources sector. We can learn much from this and also tap into their expertise in the agriculture and livestock sectors where a country that has low annual rainfall has been able to be a leading world food producer,' said Kenya High Commissioner in Canberra Isaiya Kabira.
The Forum comes at a time when Kenya has scaled its investments in the renewable energy sector.
Currently Kenya is the world's eighth largest producer of geothermal energy and has launched Africa's largest wind power farm in Turkana County.
Kenya is also set to commission Africa's largest solar power project. Kenyans are the world leader in the number of solar power systems installed per capita.
"The Forum also comes at a time when Kenya is marking 30 years since the opening of the High Commission In Canberra while Australia established its High Commission in Nairobi 50 years ago. This is a significant year for our two nations and the Investment Forum is a good platform to further deepen our bilateral relations," said Kabira.
Kabira will also be launching the ONE TOURIST– ONE DIASPORIAN- PER YEAR campaign by appealing to members of the Kenyan Diaspora to reach out to Australian and New Zealand citizens to visit Kenya.
"Many Kenyans want to know what they can individually do to promote our country and the economy. We are telling them to please talk to people they meet at their work place and socially and convince them to schedule a visit to Kenya a country that still remains a magical place for an authentic African Safari," Kabira added.
Brisbane is the Capital City of Queensland State which is second largest State in Australia.
It has the largest area of agricultural land of any Australian state and the highest proportion of land area in Australia dedicated to agriculture.
Agricultural industries contribute more than $10 billion (Sh1 trillion) to the state's economy each year.
Queensland produces 95 percent of Australia's raw sugar, and around 85 percent of Queensland's raw sugar is sold on the world market.
-capitalfm.co.ke