PHOTOS: Eleven Most Beautiful First Ladies In Africa
The First Lady of any country is an example to follow both in fashion and in manners. All African First Ladies have different qualities and appearances, however, they all share aspiration to celebrate culture of their country. Tuko made a list of the most elegant and beautiful First Ladies in Africa.
1. Princess Lalla Salma (Morocco)
Princess Lalla Salma is the wife of the King of Morocco, Mohammed the VI. She is the first wife of a Moroccan ruler to have been publicly acknowledged and given a royal title. Lalla Salma is both beautiful and smart. She holds a degree in engineering. Though the mother of three has a lot of influence in the government of Morocco, she prefers to keep a low profile. Instead, she supports different cancer associations and founded one of her own.
2. Sylvia Bongo Ondimba (Gabon)
Sylvia Bongo Ondimba has become the First Lady of Gabon after her husband became president of Gabon in 2009. She is also considered to be one of the most beautiful first women of the world. The Gabon First Lady has an exquisite fashion sense, she is a big fan of famous designer Valentino and the Channel brand. In 2011, she has founded the Sylvia Bongo Ondimba Foundation entitled "For the family" to help disadvantaged people around the world.
3. Chantal Biya (Cameroon)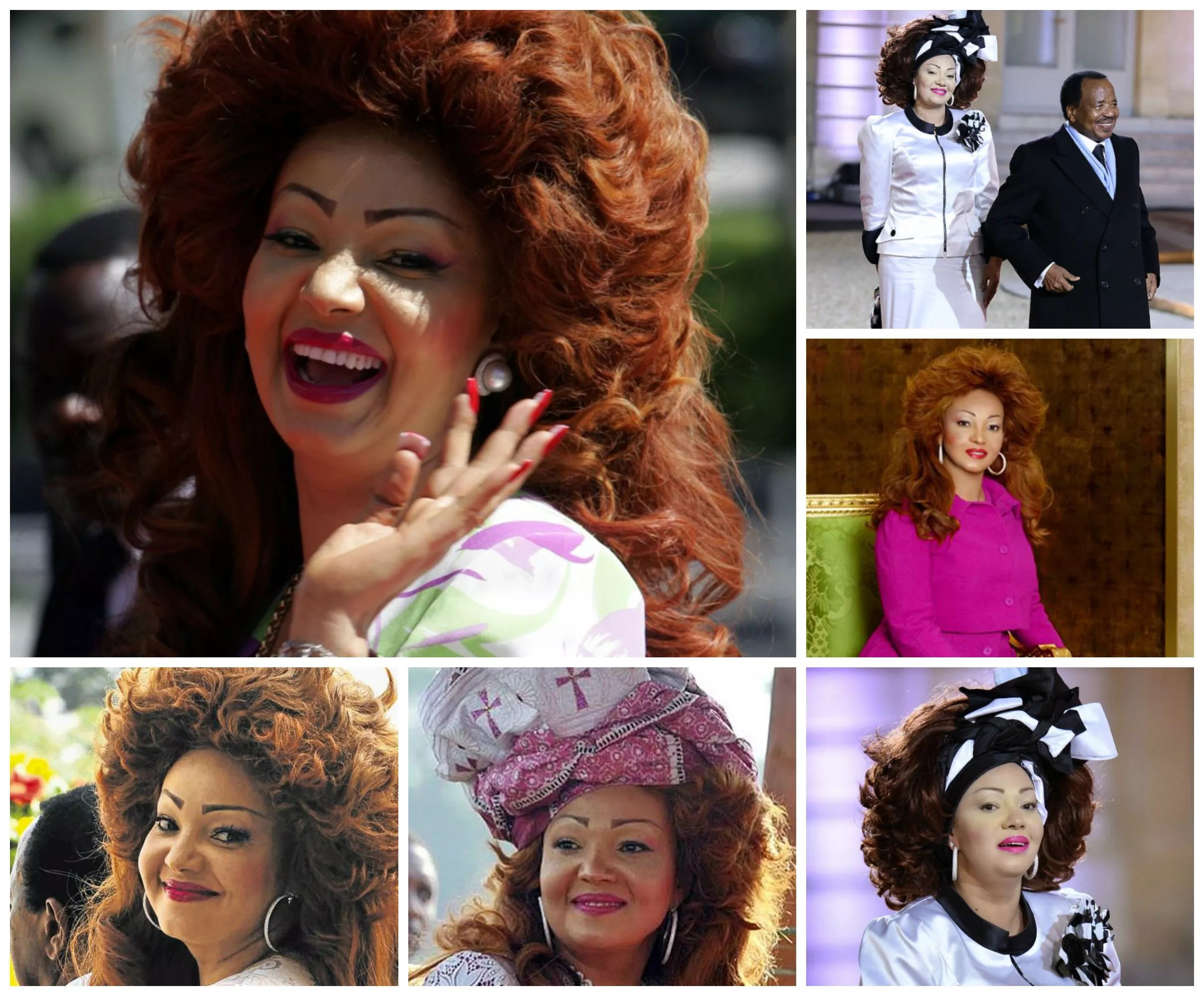 The First Lady of Cameroon is famous for her gorgeous hairstyles, she likes bright colors and doesn't afraid to stand out from the crowd. Her favorite designers are Channel and Dior, however, most of the outfits she wears are custom-made. Her exotic style has even been named after her, the Chantal Biya. She is extremely social and is engaged in establishment of charitable organisations. Among them are African Synergy and the Chantal Biya Foundation.
4. Hinda Deby Itno (Chad)
The First Lady of Chad is known for her signature style of flowing gowns and matching scarves. Hinda Deby Itno often accompanies her husband at social events. Hinda is a member of the Civil Cabinet of the Presidency, serving as Special Secretary. The president of Chad reportedly claimed she helps him in his affairs. She is a great role model to the country's female population.
5. Zeinab Suma Jammeh (Gambia)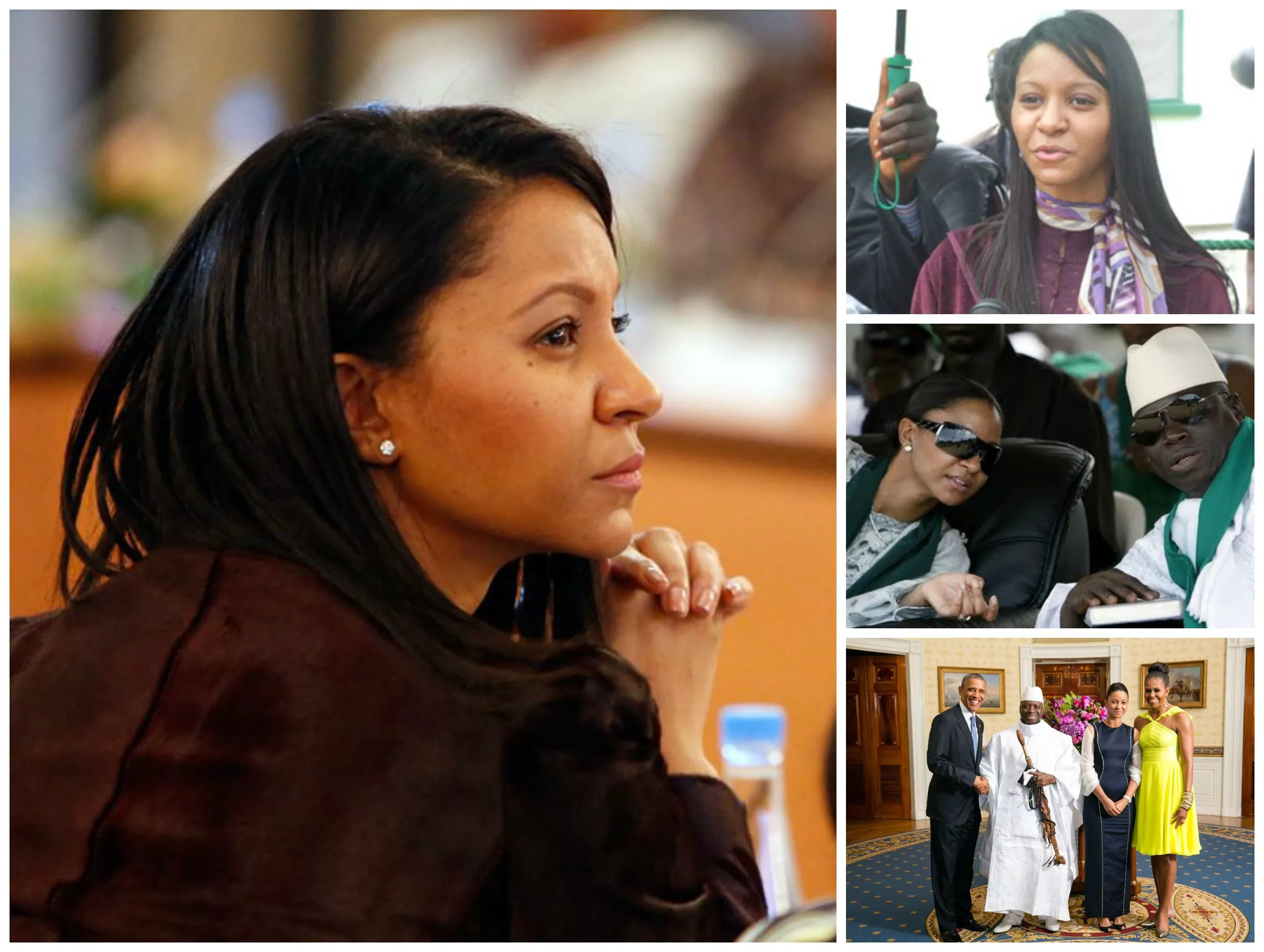 Zeinab Suma, originally from Morocco, is a beautiful and elegant woman. The evil tongues describe her as 'gold digger' and 'devilish'. The mother of two is the first wife of Gambian President Yahya Jammeh. When Jammeh announced his marriage to a 21-year-old (or possibly 18-year-old) additional wife by the name Alima Sallah, Zeinab protested by moving to the U.S. and threatened to divorce him until Jammeh divorced the new wife. However, there is no official conformation that Jammeh divorced his second wife.
6. Margaret Gakuo Kenyatta (Kenya)
Though Kenya's First Lady is over 50 years old, she looks elegant even with grizzled hair. Margaret Gakuo Kenyatta knows how to present herself, she likes to look simple but fashionable at the same time. She is quite reserved and some might say shy, but that only adds to her beauty. Margaret is engaged into a campaign to reduce child maternal mortality rates. In 2014, she was named UN Person of the Year.
7. Queen Inkhosikati LaMbikiza (Swaziland)
Queen Inkhosikati LaMbikiza is the first wife of King Mswati the III who he chose himself as the other 14 marriages were arranged. At the age of 16, LaMbikiza dropped out of school to marry the King, she later attained a degree in law. But the First Lady of Swaziland isn't practicing law, in fear of being favored because of her status. However, she is an extremely ambitious woman and she does many other works to establish her name. LaMbikiza is involved in the Swazi Royal Initiative to combat AIDS.
8. Ana Paula dos Santos (Angola)
Before her marriage to Angolan president José Eduardo dos Santos, Ana Paula used to be a model and air hostess. She met her current husband during a presidential flight shift. The mother of three holds degrees in law and teaching. As she actively supports landmine victims, Ana Paula founded the Lwini Fund for social solidarity which is dedicated to the support of civilians, particularly women and children.
9. Olive Lembe di Sita Kabila (Democratic Republic of Congo)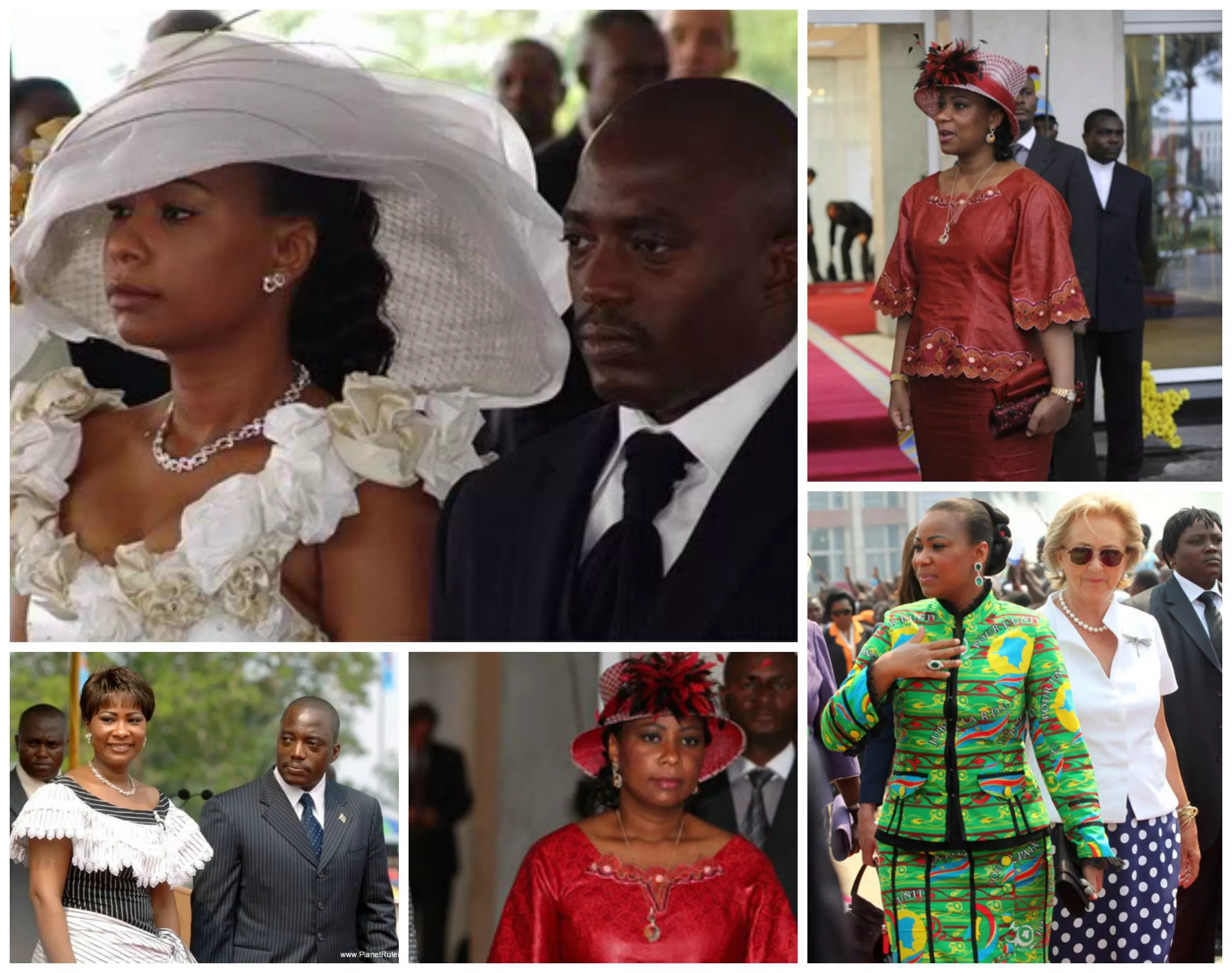 The current First Lady of Congo has been Joseph Kabila's fiancée for a long time before they were married. She is a mother of two children, a daughter, Sifa born in 2001, and a son, Laurent-Desire. Marie Olive is considered to be one of the youngest women in Africa who became an official First Lady.
10. Dominique Folloroux-Ouattara (Ivory Coast)
Dominique Folloroux-Ouattara, originally from Algeria, is among the most beautiful presidential wives in the whole world, in fact. Before becoming the First Lady of Ivory Coast, she was the CEO of the vast corporate of French Beauty Services. Even being 61 years old, Dominique as elegant and beautiful as ever. The mother of two also is a founder of 'Children of Africa' foundation.
11. Aisha Buhari (Nigeria)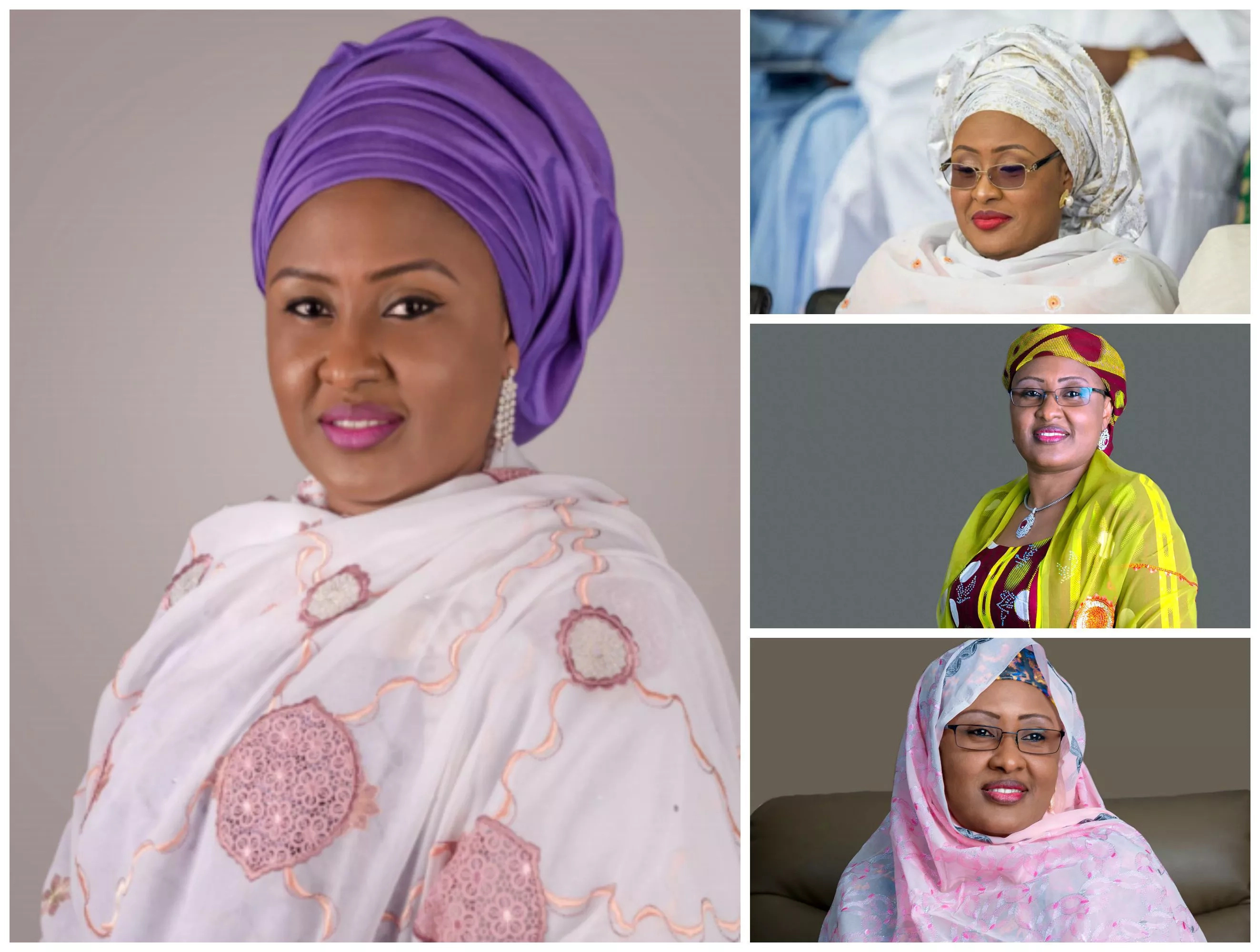 The current First Lady of Nigeria is a mother of five children. Being a cosmetologist and beauty therapist, Aisha knows how to look beautiful and stylish. Before her husband became Nigerian president, she was a successful businesswoman, she was the Founder/Managing Director of Hanzy Spa and Principal of Hanzy Beauty Institute. Many Nigerians describe her as a classy woman.
Source-tuko.co.ke
PHOTOS: Eleven Most Beautiful First Ladies In Africa