Diaspora Sad Story:How I sing For the Lord and Tend to the Sick in America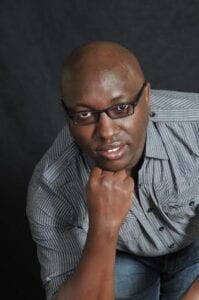 My name is Paul Njuguna. I was born and raised in Kenya before migrating to the United States of America.
Growing up, life was not very easy. My childhood was very difficult, laced with my challenges as my family was not well up. But I never allowed this to dampen my spirits. My parents would time and again struggle to raise money to send me to primary school but God never left me alone. Even though we were poor, my parents had instilled in me strict Christian. In fact, I joined the church choir when I was in class 5. It is in the choir that I would find a lot of encouragement and I thank the members for nurturing me to be the man I am today.
I did well in the Kenya Certificate of Primary Education (KCPE) and this allowed me to join a good secondary school.  The first years in high school were great but when I got to third and fourth year my parents were unable to pay for my school fees and this meant I was on and off till I did the Kenya Certificate of Secondary Education (KCSE) examination. By the grace of God, I passed.
Upon graduating from high school I earned a scholarship to study music at Daystar University Nairobi. Thereafter, I continued by pursuit of knowledge and expertise by joining the Teachers Training College for two years. After graduating I got a teaching job, and taught for 2 years before relocating to the United States of America.
Relocating to America was a bitter-sweet time for me. 2 days prior to the day I was supposed to relocate, my father passed away. This was a tough moment because first of all, he was not sick at all and it just happened without any prior warning. Perhaps after all death does not have manners.  Secondly, here I was with a trip 2 days away-should I postpone the trip or should I move ahead with the plans? Luckily, I was able reschedule the trip without any hitches.
Upon migration, the first barrier that I faced the language! The British English which we use back home does not pronounce some words or letters the way Americans would understand. I was also having a hard time appreciating or understanding some jokes because they were told in a culturally different undertone from what I was used to. And this leads me to another culture shock that I encountered-lack of respect for the elderly or those one would consider to be in the same age bracket as your parents. I realized young people could say anything to anyone without any hesitation!
In order to adapt to the new culture and environment, I had to teach myself how to pronounce words in the 'American English' style in order to be make communication easier.
What is sad to note about life in America is that love is not taken seriously and perhaps the reason why the rate of divorce is so high.
One of the things I had to do upon migrating to America is to change my line of work, though I do not regret. Currently I am working as a laboratory technician in a hospital in Colorado.  I am also utilizing my passion for music as a recording gospel artiste. My album "Asante" which came out last year was well received and one of the songs in the album, 'Asante" has been a good hit within Kenyan based churches here in America as well as being well received in Kenya.
My advice for those looking to migrate is that you have to be open minded and flexible. You must be willing to do your research on the field that you want to work here in America and make a decision whether it will require you to starting from scratch. Simply put, you must have a game plan.
Finally, America is good but it is not in everything. It has its own challenges. Most people upon migration forget who they are and where they came from. Some are Christians back home but not anymore upon landing in America. Why? .Let us be responsible and focused citizens.
By Paul Njuguna
PAUL NJUGUNA! THE ASANTE SONG!