Friends Remember Kenyan Man Killed In Accident in OK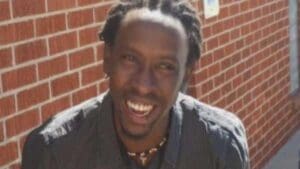 OKLAHOMA CITY –Friends of Cyrus Kiurire are in shock that they have lost such a light in their lives.
Kiurire, 26, died in a hit-and-run crash Sunday morning near Interstate 235 and N 10 Street, where he had been walking.
"He was the most amazing person I've ever known, with a beautiful smile and a warm heart. We'll miss you, Cyrus," a friend Dolly Kiuru said.
Kiurire was part of the Oklahoma Kenyan Community led by Patrick Nganga.
"It is a family away from home. When you're far from a distant land and you have people that come from the same place, it always feels nice when you get together. We come together and he was part of doing that," Nganga said.
Like hundreds of others, Kiurire moved to Oklahoma from Kenya for a brighter future, to get an education and take that back home to his family.
"It's really, really tragic to have to communicate to the folks back home, his dad back home, that your son is no more. He's going to be coming home in a casket," Nganga explained.
Ever since he moved to Oklahoma five years ago, friends said Kiurire worked hard to get on his feet and his promising future was right at his fingertips.
"He had just enrolled in Francis Tuttle in computer programming," Nganga told News 9.
The crash happened about 3 a.m. Sunday and cut Kiurire's life short. His friends said they were hanging out in Bricktown when they lost contact with him. He's apparently left the group and began walking. He was hit by a car near I-235 and N 10 Street, according to the OHP.
Troopers said the driver left the scene but then two hours later, contacted authorities.
The OHP report shows Jarrick Ingle, 23, of Edmond was the one behind the wheel, along with two passengers.
It's unclear if Ingle will be charged. OHP said the investigation is still underway.
In the meantime, Kiurire's friends plan to hold nightly prayers this week as they continue to try and cope with the tragedy.
Click here to learn more about the prayers scheduled for Kiurire.
Kiurire will be transported back to Kenya for a proper burial at his family's request. His friends in Oklahoma are raising money to cover that cost.
Click here to view a GoFundMe account made for Kiurire.
-news9.com