KENYAN CHARGED IN US COURT WITH RAPING DISABLED WOMAN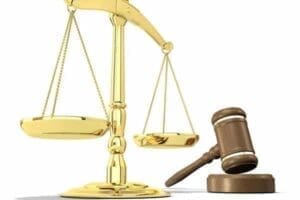 A Kenyan has been arraigned in a US court accused of raping a disabled elderly woman.
The man, identified as Samuel K. Njuguna, is suspected to have sexually assaulted a blind, non-verbal woman in her home, according to seattlepi.com.
King County prosecutors told seattlepi.com that Mr Njuguna, a 25-year-old paid care giver, sexually assaulted the 65-year-old woman on June 30.
He then left for Las Vegas, where he tried to commit suicide before he was hospitalized.
Local police launched an investigation on June 30 after a worker at the group home found evidence the woman had been raped.
Police said the woman, who has a 100-word vocabulary, can only express herself through hand signals.
The woman had been living at a Renton home shared with two other people with similar disabilities.
Staff from Puget Sound Regional Services, a nonprofit care provider, provided 24-hour care to residents there.
The day the apparent assault was discovered, the woman was taken to Harborview Medical Center in Seattle.
Investigators there found evidence of a sexual assault.
A used condom was recovered from the Renton home, seattlepi.com reports, citing charging papers.
A Renton detective said DNA matching the woman and Njuguna was found on the condom.
The detective noted the woman didn't appear capable of communicating consent to sexual contact.
Five of the six men working in the home voluntarily gave DNA samples to investigators, the detective said in charging papers. The sixth – Njuguna – declined to do so and left the state for Nevada after learning police were investigating.
Police then obtained a warrant for Njuguna's DNA. They tracked him to a Las Vegas hospital, where he'd been receiving treatment after trying to kill himself.
Department of Health records show Njuguna has been licensed as a nursing assistant since March 2014. Police say he was working for Puget Sound Regional Services when he allegedly raped the woman.
Njuguna, an Auburn resident, was booked Thursday into the Maleng Regional Justice Center in Kent. He has been charged with second-degree rape and remains jailed on Sh20 million ($200,000) bail.
-nairobinews.co.ke