Shock as Bungoma County buys 10 wheelbarrows at Sh1m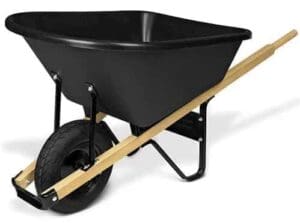 BUNGOMA: An audit report has revealed that 10 wheelbarrows were bought at Sh109,320 each, exposing massive corruption in the county government.
This means the administration spent a whopping Sh1,093,200 to acquire the wheelbarrows.
Monday, Bungoma Governor Kenneth Lusaka appeared perplexed when handed the audit report, which also indicated that officers at the veterinary department had inflated the price of metal hooks to Sh32,500.
"After receiving the preliminary report, I was shocked to learn that officers had bought wheelbarrows at the highest cost, but I'm still waiting for the full report so that I can act accordingly. This is wastage of public funds," he reiterated.
He said he had ordered for the survey of the current market price of the special wheelbarrows after the tendering committee suggested that the current price was between Sh78,000 to Sh112,320. It is said the wheelbarrows resemble those used by the Kenya Meat Commission while packaging export goods.
"The department officials then went ahead to purchase the wheelbarrows at Sh109,320 after they were satisfied with the tender committee recommendations," said Mr Lusaka.
Bungoma lobby group member Lumumba Wekesa said the wheelbarrows revealed massive misuse of public funds.
See Also: 'Kapso' students bathed in rivers, fetched water in sufurias
"A wheelbarrow in an ordinary market is Sh5,000. Why should they go for expensive ones that equal a brand new motorbike? We want thorough investigations so that the culprits are brought to book," he said.
Bungoma businessman Wabwoba Walinywa castigated the county government, saying it had corrupt procurement officials who inflate prices during the tendering process.
Lusaka said they were going to use the wheelbarrows for the chicken slaughter house in Chwele market.
-standardmedia.co.ke