German authorities looking for relatives of dead Kenyan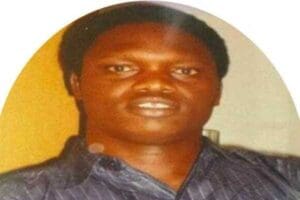 Authorities in Brandenburg, Germany, are looking for relatives of a Kenyan man who died two weeks ago in the Northern German town of Hohenleipisch.
The body of Moses Sirma was discovered inside his house in Hohenleipisch on October 3, 2015 and has been lying in the mortuary since then.
On Thursday last week, local government officials contacted the Kenyan embassy in Berlin seeking help in identifying the next of kin.
An official at the embassy told the Nation by phone that if no one claims the remains of the deceased, the local authorities would go ahead and dispose of the body.
"They have been looking for the deceased's kin for two weeks without success," said the embassy official who did not wish to be named.
The authorities have appealed to anyone with information on the family of Mr Sirma, who is also known to some as Obama or Musa, to contact the embassy in Berlin as soon as possible.