Corrupt Kenyan leaders to be denied Visa to the US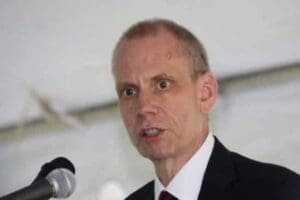 Nairobi, Kenya: President Barack Obama's government has warned Kenya's leaders linked to corruption that they will not be issued with Visas to the US.
Ambassador Robert Godec said those with Visas risk having them cancelled if there is proof linking them to graft.
Godec said corruption has reached crisis levels in Kenya making US take tough stand on Visas. Previously several leaders linked to the vice have been barred from travelling to the US.
We will have extensive oversight. Integrity and efficiency in this program is not just something we hope for; it is something we require – and we know it is something Kenyans demand as well.
We do so because, as we all know, corruption is a crisis in Kenya. As I have said frequently, it is undermining the country's future. Corruption threatens Kenya's economic growth, the provision of government services, and security. It threatens the country's health care system. It must end. And for that to happen, all public programs must live up to the highest standards. Public funds must go to their intended beneficiaries – in this case patients suffering from life-threatening diseases – and not into the pockets of officials who betray the public trust. The United States' position on this problem is very clear: all allegations of corruption must be investigated; and when evidence is found officials must be prosecuted and, if guilty, sent to prison regardless of their position or wealth.
Ending corruption is first a task for leaders, but it is also the responsibility of everyone, all Kenyans. And, as a friend, the United States will do all it can to help, as promised, in the joint commitment issued during President Obama's historic visit.
-standardmedia.co.ke