Governor Kidero's father is dead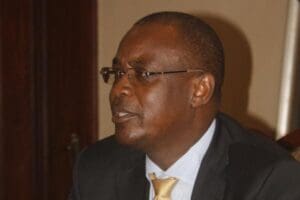 Nairobi Governor Evans Kidero's father Mzee Johnson Agango has died.
President Uhuru Kenyatta eulogised Agango as a courageous, kind and generous elder who respected the community.
"He was a person of enormous influence and outstanding ability who had a singular sense of duty to his family and the nation at large," Uhuru said in a statement.
"The country will always be indebted to Mzee Agango for his patriotism and the role he played in support of the independence struggle."
The President said Kidero's father will be remembered for his roles in the church and the community.
In his and First Lady Margaret's condolence message, Uhuru said Agango's achievements and exemplary life should be celebrated.
He assured Kidero of support.
More to follow 
– the-star.co.ke